Camisha Kimberly Brown, a 31-year-old woman native to Hampton, South Carolina, was arrested on March 11, 2019, on three charges — Possession of 15 Units of MDMA/Ecstasy 1st Offense, Simple Possession of Marijuana and Cruelty to Children.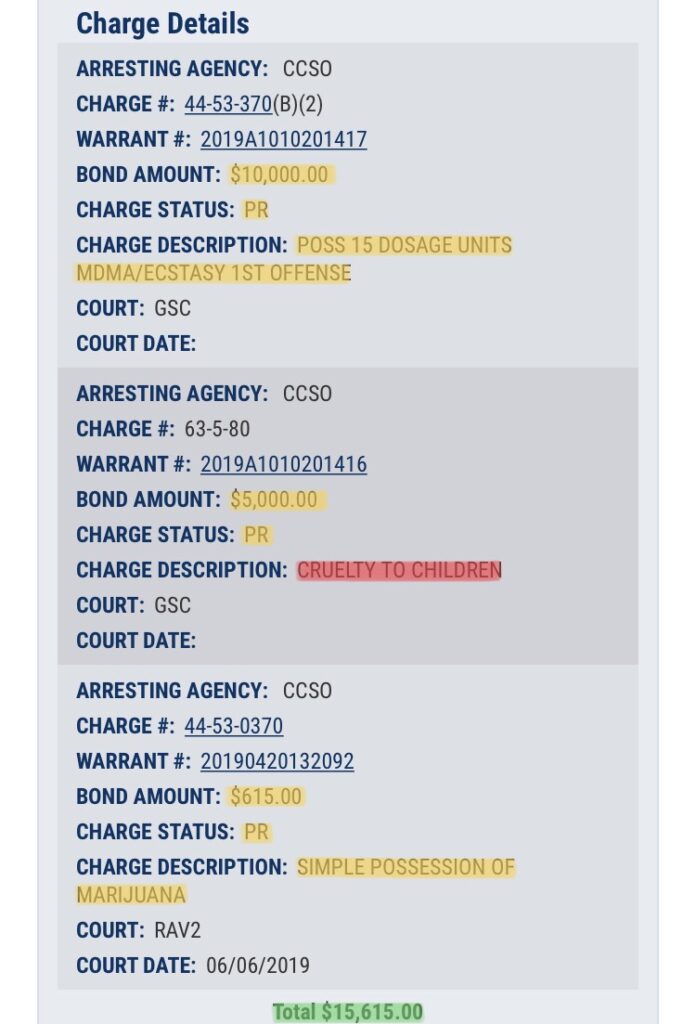 Ms. Brown later made an appearance in Bond Court nearly nine hours following her arrest, to which Magistrate Priscilla Baldwin absolved the requirement to pay bail.

Two of the three charges Ms. Brown earned are felony counts. According to South Carolina Code 63-5-80, " Whoever cruelly ill-treats, deprives of necessary sustenance or shelter, or inflicts unnecessary pain or suffering upon a child or causes the same to be done, whether the person is the parent or guardian or has charge or custody of the child…"
Ms. Brown's next appearance in court is scheduled May 10, 2019, at 2:00 PM.
Charleston Jail Watch has not, nor will ever assume the guilt of an individual accused of a crime(s). We intend only to provide suggestions to our following, and create a public forum for the concerned to arrive upon solutions to common goals.