On April 22, a Ladson, South Carolina resident with twenty-three arrests in Charleston County was booked into the Al Cannon Detention Center on three drug counts: Possession of Fifteen Dosage Units of Ecstasy/MDMA, Possession of Other Controlled Substances Sch. I-V, and Simple Possession of Marijuana.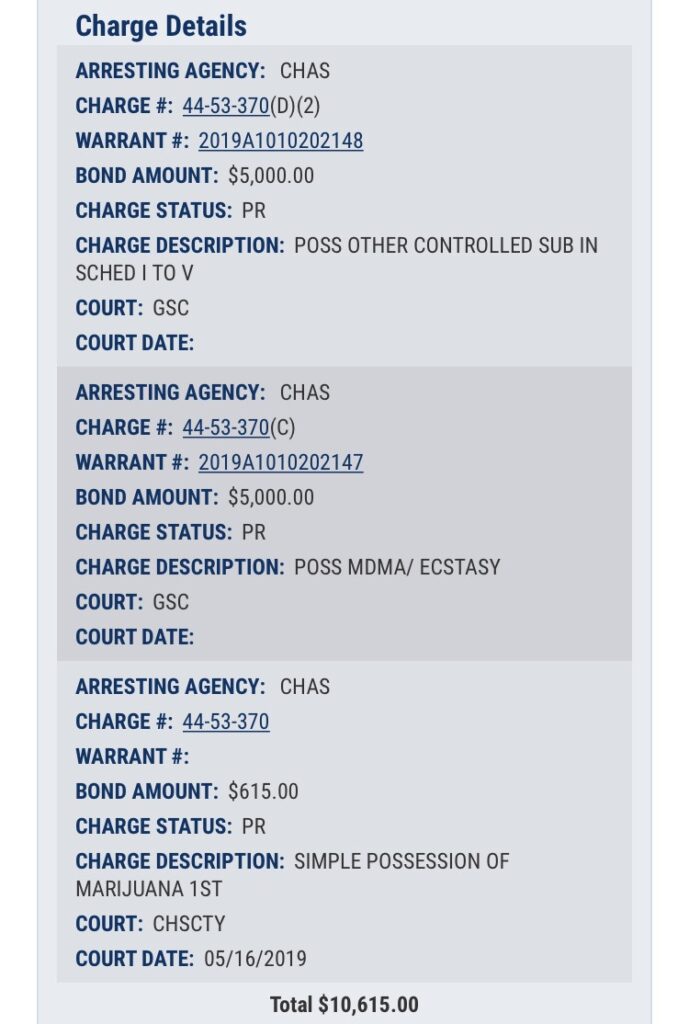 Wayne Lamar Deshone Stewart, 28, made an appearance in Bond Court later that day to which retiring Magistrate Priscilla B. Baldwin presided.
Mr. Stewart received personal recognizance bond on all three charges, and walked without paying a dime in bail. The move counteracts prudent judicial discretion in making decisions relating to who is deserving of any P.R. bond, and who isn't.

Of his twenty-three arrests, he has pleaded guilty to seventeen various charges, from Receiving Stolen Goods to Unlawful Carrying of a Stolen Firearm
Mr. Stewart's criminal record consists of repeat crimes — he has pleaded guilty to Receiving Stolen Goods seven times, and Breaking Into a Motor Vehicle on five occasions.
He has been jailed on four occasions beginning in May 2018, when he was incarcerated on one count of Shoplifting $2,000 or Less. North Area Magistrate 2 Summary Court Judge Richardine Singleton-Brown released Mr. Stewart on P.R. bond.
Less than three months later, he was booked mid-August on charges of Resisting Arrest and Disorderly Conduct, which posted $5,100 bond. Court was missed on the Disorderly Conduct charge, and he appeared in jail for reason of Bench Warrant in December 2018.
Sources indicate Judge Baldwin is retiring only three days from now, to which a going-away party is scheduled between 12:15-2:00 P.M. at the Centralized Bond Hearing Court located at 3831 Leeds Avenue in North Charleston. Baldwin is a twenty-eight year veteran of the court.