At a time when personal recognizance bonds are on the rise alongside judicial inadequacy, Craig Anthony Bright adds to a list of violent offenders let "off the hook" despite extended criminal records. And his boasts eleven total arrests.
On June 15, 2019 Mr. Bright was arrested and transported to the Al Cannon Detention Center for his sixth violent offense — Domestic Violence Second Degree — and was released on personal recognizance bond 16 hours later by Magistrate John C. Kenney of the Centralized Bond Hearing Court located on Leeds Avenue in North Charleston.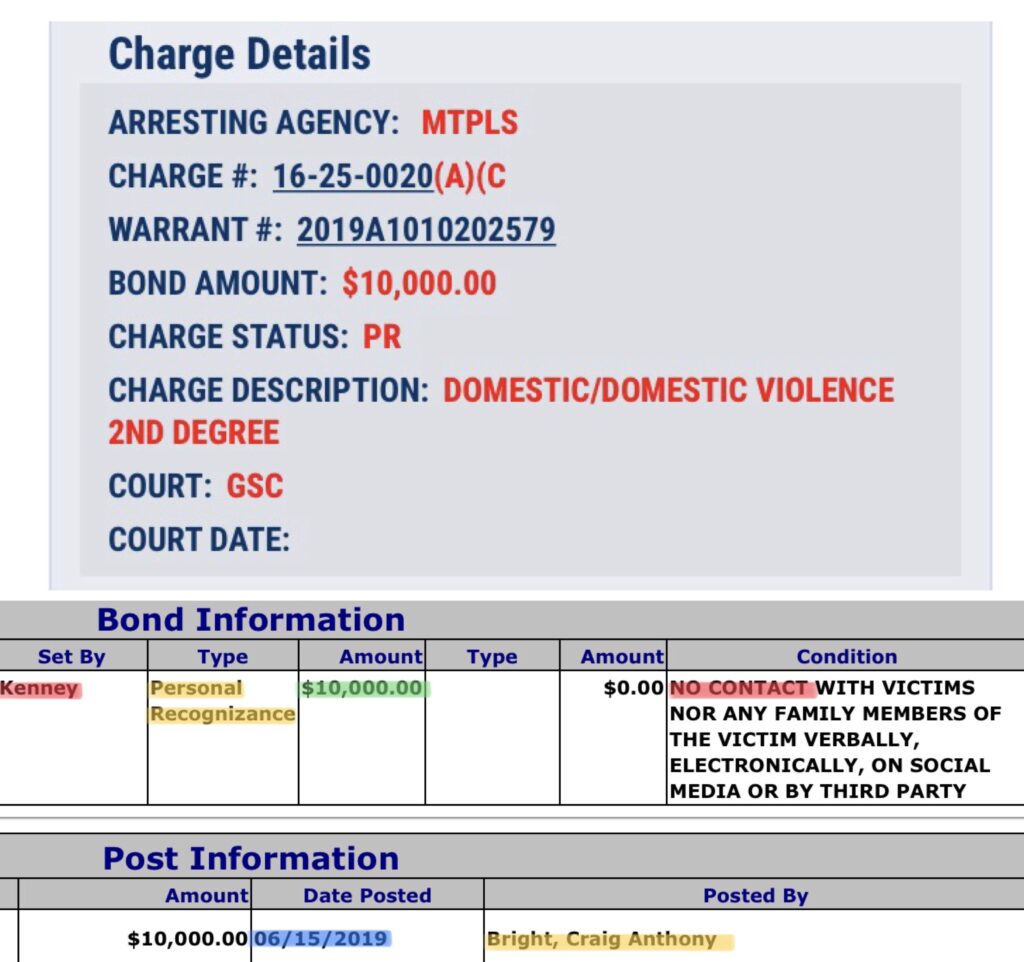 Craig Bright has a long and storied criminal record in Charleston County that has its beginnings in July 2012 with a Burglary arrest, which was ultimately disposed of.
But his behavior became increasingly detrimental to those who loved him the most, as he was arrested in February 2015 on counts of Criminal Domestic Violence (CDV) First Offense and Possession less than One Gram of Meth/Cocaine Base. Mr. Bright was found guilty via Bench Trial for the CDV charge, and plead guilty to the latter.
Five months later he was jailed for Assault and Battery by Mob Second Degree, which was disposed of as Nolle Prosequi. (Nolle Prosequi is a Latin legal phrase for "be unwilling to pursue")
In addition to Mr. Bright's first violent guilty plea, he plead guilty to Domestic Violence Second Degree — the same charge he was most recently arrested for — following an August 2017 arrest.
With all relative information at our disposal, it is reasonable to suggest Magistrate Kenney's continued failure to critically analyze and act with a judicial autonomy carries with it a veiled threat to the general health of the community. And Mr. Kenney has only been on the Bench for seven months.