On the afternoon of March 24, 2019, 28-year-old Deljavon Lamant Simmons was booked into the Al Cannon Detention Center on three charges: Unlawful Carrying of a Firearm, Resisting Arrest and Simple Possession of Marijuana.
Magistrate Priscilla B. Baldwin set $15,615.00 personal recognizance bond at Mr. Simmons' 10:00 AM Bond Hearing the following morning.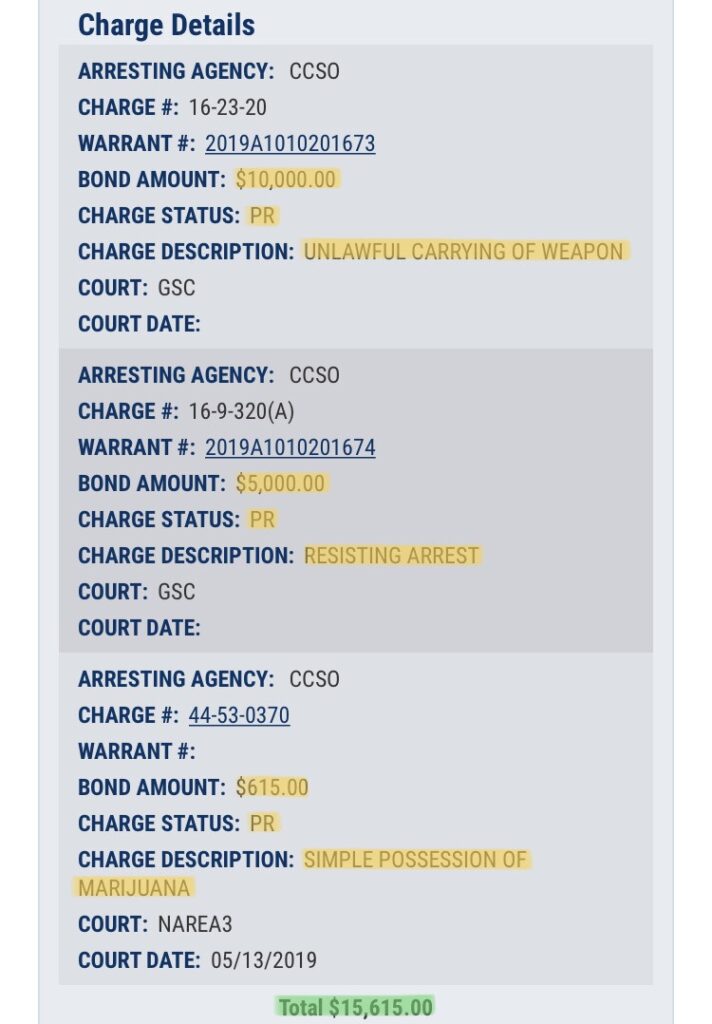 This is not the first time Mr. Simmons has been arrested. In late May 2016, he was jailed in North Charleston on a count of Simple Possession of Marijuana — to which he failed to appear and was tried in his absence — according to North Charleston Municipal Court Records.
Mr. Simmons' charge of Resisting Arrest is decreed a felony, as it is listed under the umbrella of General Sessions Court alongside a count of Unlawful Carrying of a Weapon.
He is scheduled to appear in Circuit Court for the two felony counts on May 24, 2019 at 2:00 PM, and on May 13, 2019 at 10:00 AM in Traffic Court for his misdemeanor marijuana charge.