Following an April 22 arrest, Eudania Monet Pryor made an appearance in Bond Court the next day with the now-retired Magistrate Judge Priscilla B. Baldwin presiding.
Ms. Pryor was jailed for a second violent crime — Criminal Domestic Violence Second Offense — and third arrest in total.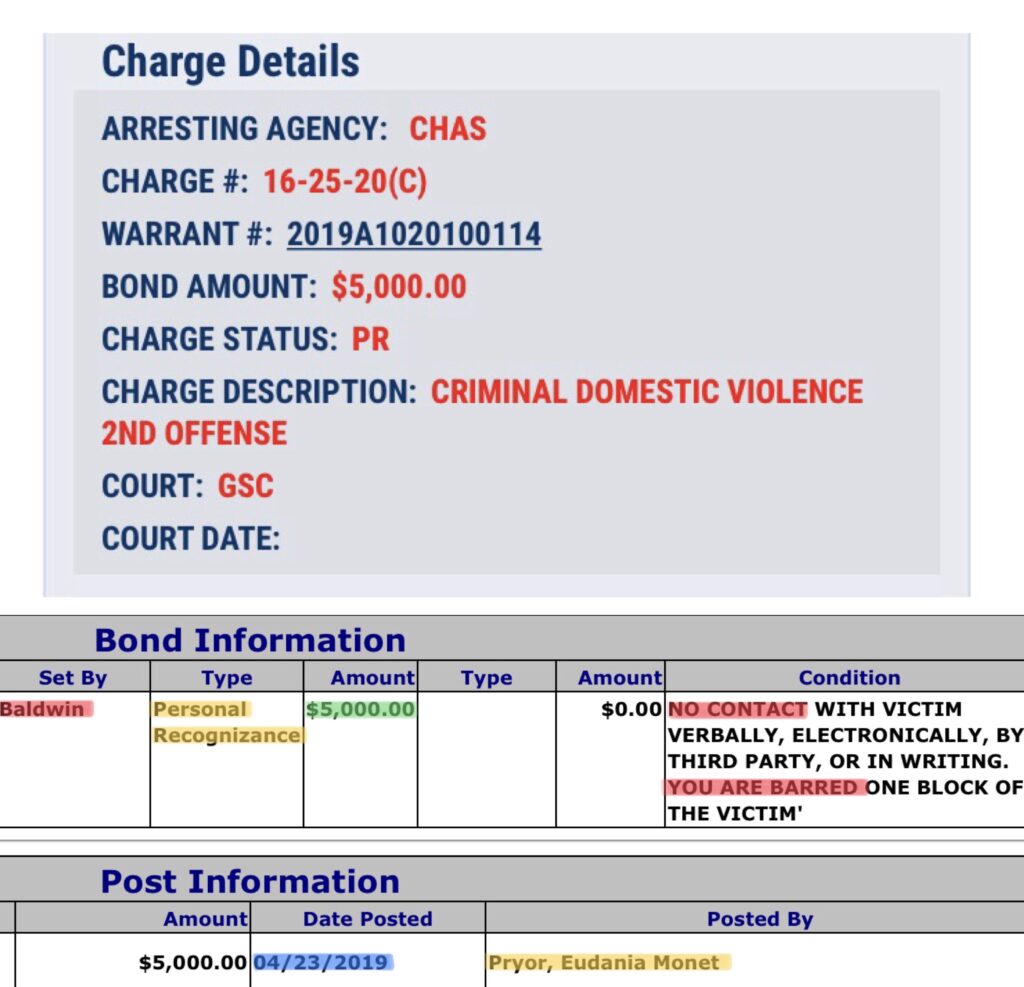 Ms. Pryor was granted personal recognizance bond, with a court date scheduled on the date of June 21.
In October 2016, she was arrested for the first time on a charge of Drawing Fraudulent Checks less than $1,000. Three months later, Ms. Pryor was found guilty via Bench Trial of the crime.
Despite a minute criminal record, Ms. Pryor has been arrested for the same violent offense twice. Which is alarming, and should have been taken into consideration when determining whether to set bail or not.
But, the decisions made by Judge Baldwin continue to depress, even after her retirement. Alas, though, she is now gone away to enjoy her time away from the Centralized Bond Hearing Court.