It was a modest Monday morning when an article titled How millions spent on criminal justice reform in Charleston is paying off was set to be published in the Post and Courier, leaving nothing to be questioned of its nuance. The piece was written by local public safety and breaking news reporter Gregory Yee, who made a marginal effort to be fair in his most recent piece.
Mr. Yee, in evidence of a left-leaning slant, appeared on an MSNBC talk show in mid-2015 — a flagrantly liberal network with ties to the corporate establishment, and which operates under the NBCUniversal News Group conglomerate.
On Jan. 26, 2017, President Trump signed Executive Order 13769, the first of three similar executive orders, revoking the visas of citizens from six Muslim-majority countries. And in a kneejerk reaction two days later, Mr. Yee wrote that the administration's policy was "Just terrible". The post's privacy was initially made public, and is still open for viewing on his personal profile.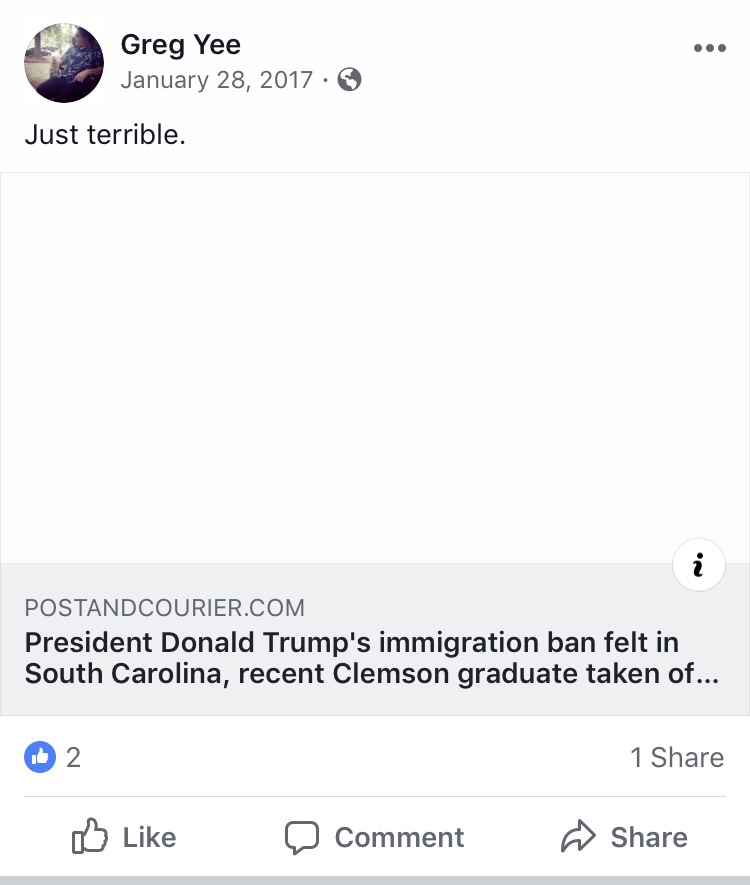 The reason our team decided go on the record against Mr. Yee's bail reform piece had its beginnings in a conversation we had with him in early October, as he reached out to our Facebook page regarding the story he planned to write about bail reform initiatives by the CJCC, a local advocacy group working to eliminate bail throughout the county. He mentioned later on that the purported drop in the jail's inmate count was because of the group's efforts.
Mr. Yee did write that he understood why we were concerned about working with him from the outright. But we went along with his offer and decided to introduce him to Don Mescia, the veteran executive director of United Bail America who was familiar with research and other similar information. As the clock continued to tick, the angst of our team continued to rise when we never received a single status update from the young journalist and no request for comment.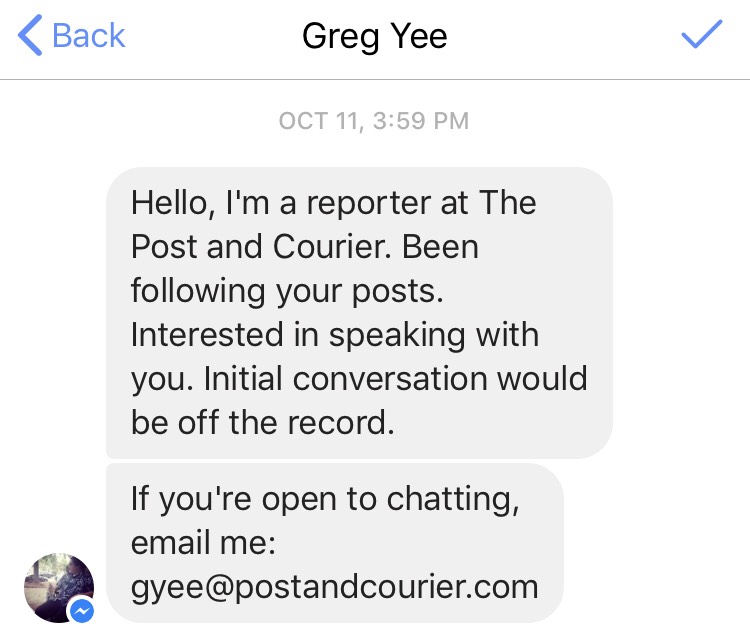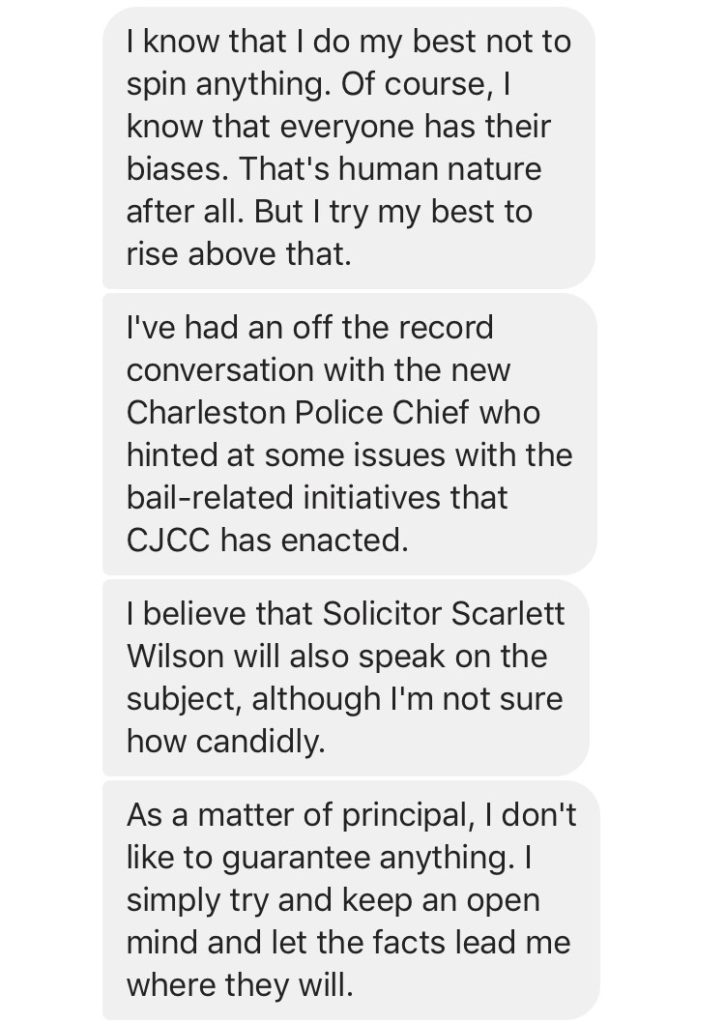 Provided in the images above are screenshots of our contact with Yee that ceased Oct. 18. Mr. Yee is a native of Los Angeles, California. He earned a Bachelor of Arts degree from the University of California, Irvine, that included Journalism and Spanish as his understudies. His employment prior to working at The Post includes a stint with the Press-Telegram 30 minutes away in Long Beach, California.
As Don Mescia was introduced late in the article, his state of employment was described as an 'industry lobbying group' — and while this is true — the same standard was not applied to the John D. and Catherine T. MacArthur Foundation and their connection to the CJCC. The philanthropic organization serves as the group's benefactor and advocates left-leaning policies, while contributing a whopping $5 million to their cause in the past three years.
The full scope of the foundation's financing is rooted in $6.8 billion in grant dollars awarded to a number of similar entities across the country, with a focus on slashing mass incarceration, combating climate change, reducing nuclear weapon stockpiles, and other matters central to the their mission.
Collectively, the piece dedicates nearly 12,000 words in favor of bail reform and other commentary, while the opposing end of the spectrum is supplied a measly 100 words. This representation of events serves as a shining example of the Post and Courier's failure to report the story equally and from each and every angle.
The article seems to appeal to some of the talking points used by the CJCC — that personal recognizance bonds are only triggered if the offense is low-level and non-violent — a point that has been debunked on numerous occasions by our reporting. Searching through our feed would have provided Yee enough information to shed more light on the above claim. But his prerogative doesn't seem to include journalistic integrity.
Polls conducted by United Bail America provide insight into attitudes on Bail Reform by registered voters in South Carolina — only 30% believe the current bail system needs reformation, 58% are not supportive of using tax dollars to fund pretrial release programs and 66% do not support funding pretrial service costs of defendants who cannot afford bail.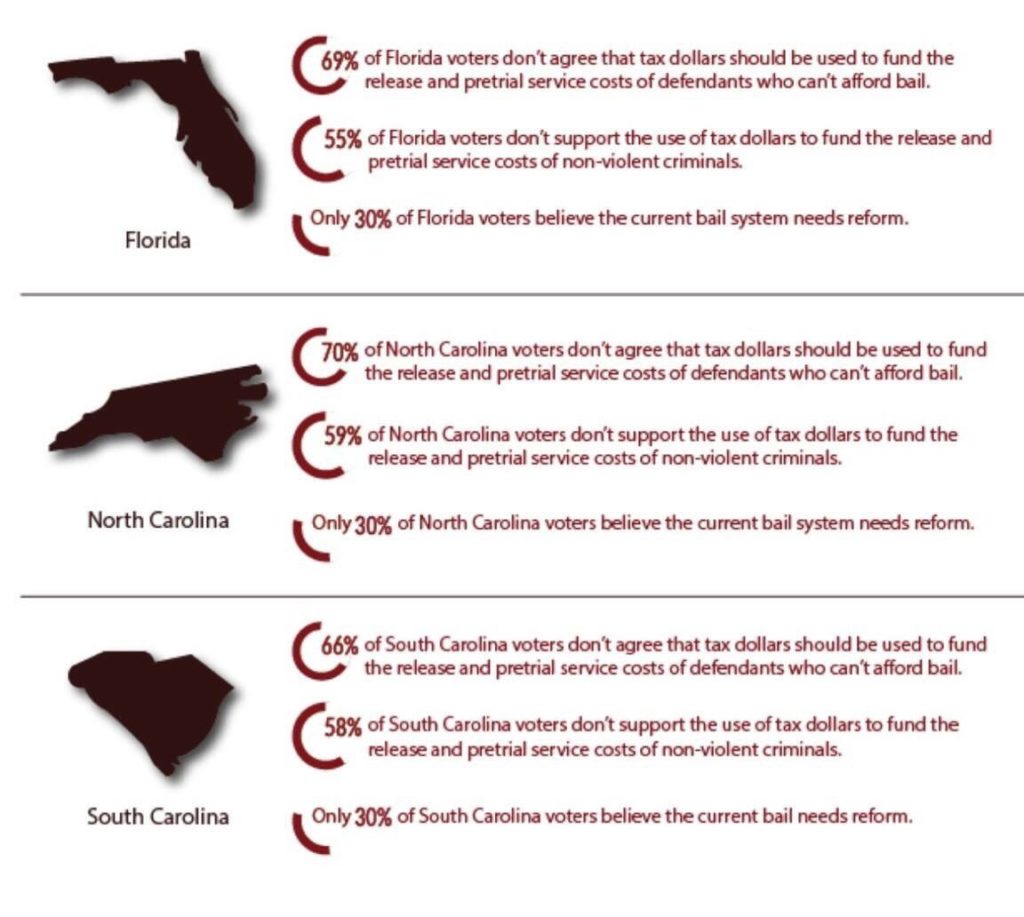 We have made it clear to our readers that we stand against the pretrial release program — while also expressing the criminal justice system's mode of disrepair — without any outside influences. Perfection is often sought but hardly achieved, but journalists should exercise objective reporting standards in their work. And while you have proven to be a biased and unfair reporter, remember this — it is human nature as you once told us.
---
Since you're here, remember to follow us on Twitter & Facebook to keep up with the latest crime trends and other news in Charleston. And as always — thank you for being a loyal reader of Charleston Jail Watch.