---
James Jerome Boykin, a 51-year-old Sex Offender native to Mount Pleasant, was booked into the Sheriff Al Cannon Detention Center on 12/12/2018 for a charge of Sex Offender Violation of Residency Limit 2nd ($5,000.00) stemming from an Arrest Warrant. Boykin was released on personal recognizance bond (PR) just over 24 hours following his arrest.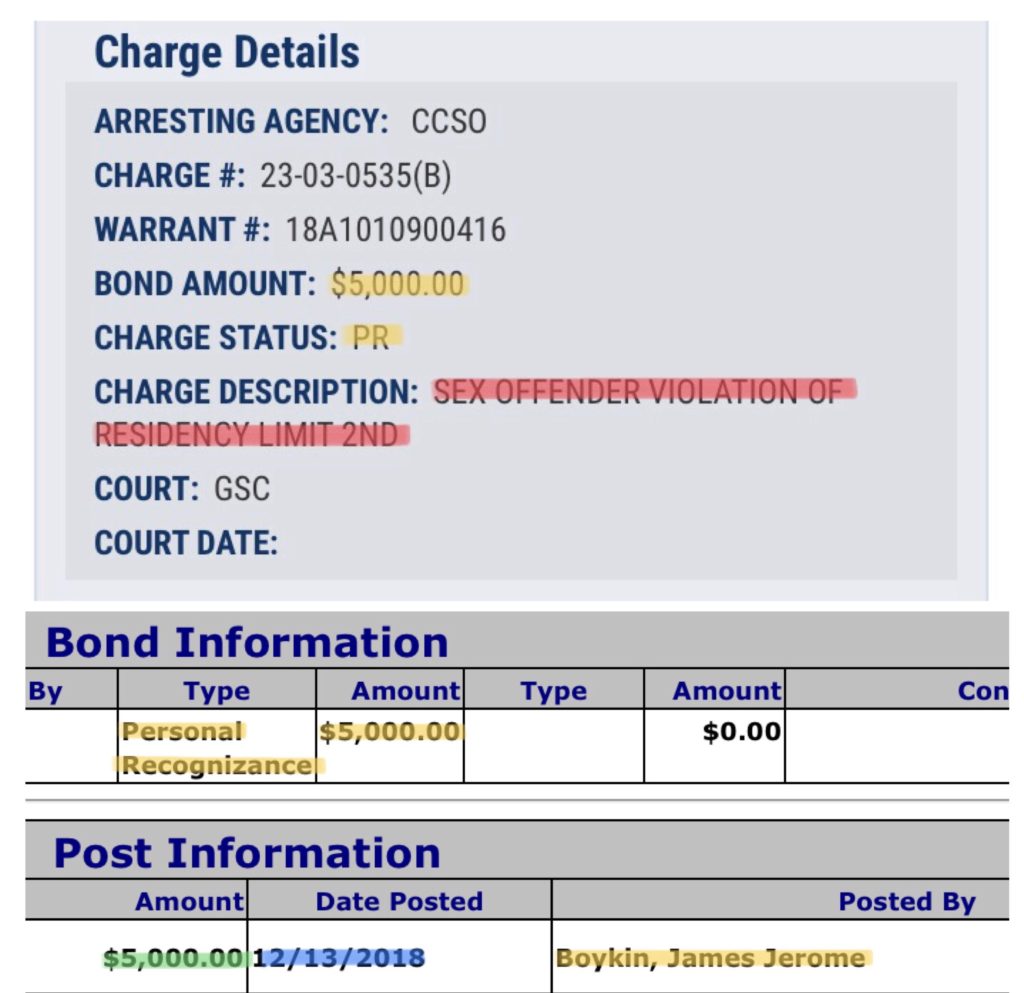 Mr. Boykin is a familiar face in our jail — with seventeen arrests and a Criminal Sexual Misconduct ($50,000.00) charge attained in December 2015, it is concerning for a man of his character to be allotted a bypass of cash bail, which alternatively would have provided authority to a licensed Bail Agent responsible for his return to court. Considering Boykin possesses four Bench Warrants for failing to appear, it would be a wise decision for a judge to motion disapproval at providing a window to a potential flight-risk criminal.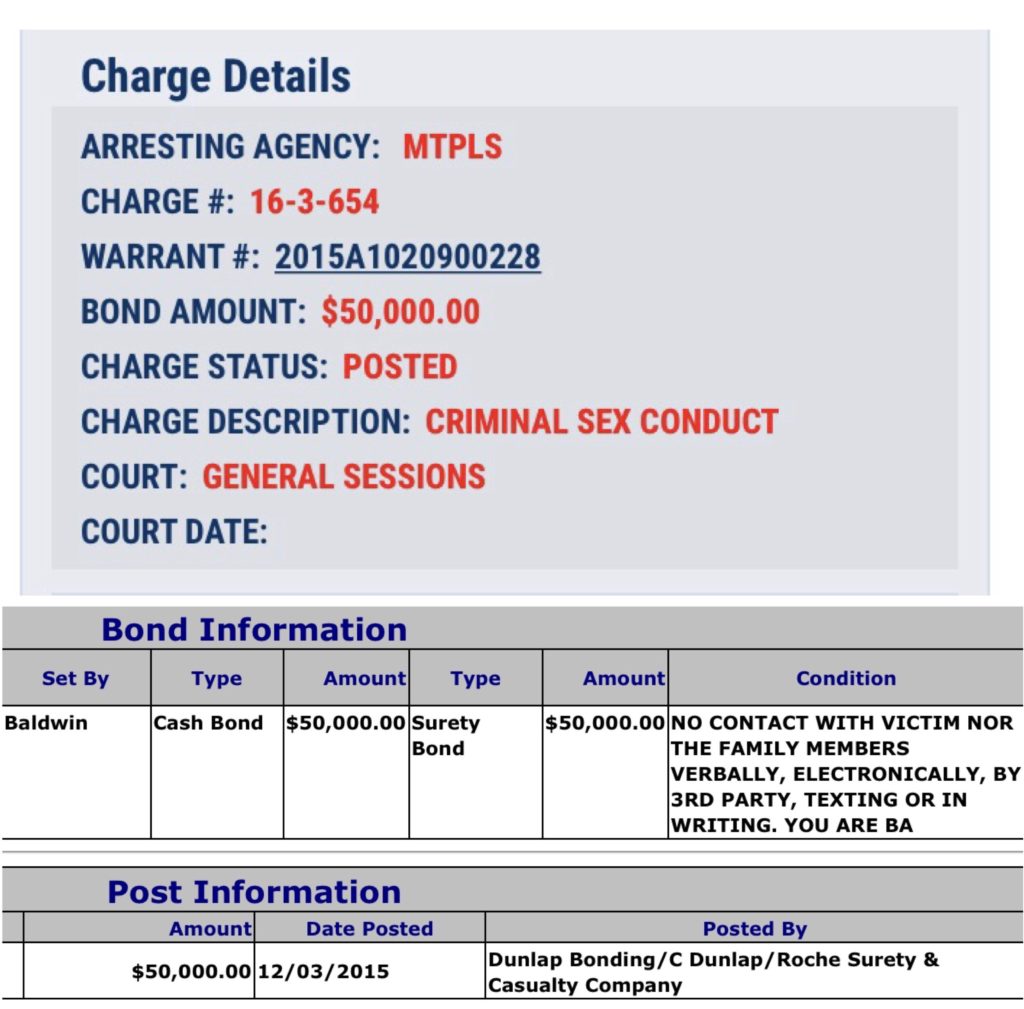 As an Adult Tier-III Sex Offender whom was convicted on October 23rd, 1997 in the State of South Carolina, Boykin is not to be viewed in a shining light — unlike the shadowed decision of an unknown Bond Court Judge to provide him another opportunity to ravage another victim. Mr. Boykin's first-ever recorded Registry Database Violation conviction came less than four years after his newly recognized Sex Offender status in early March 2001. Both convictions were lamented in South Carolina.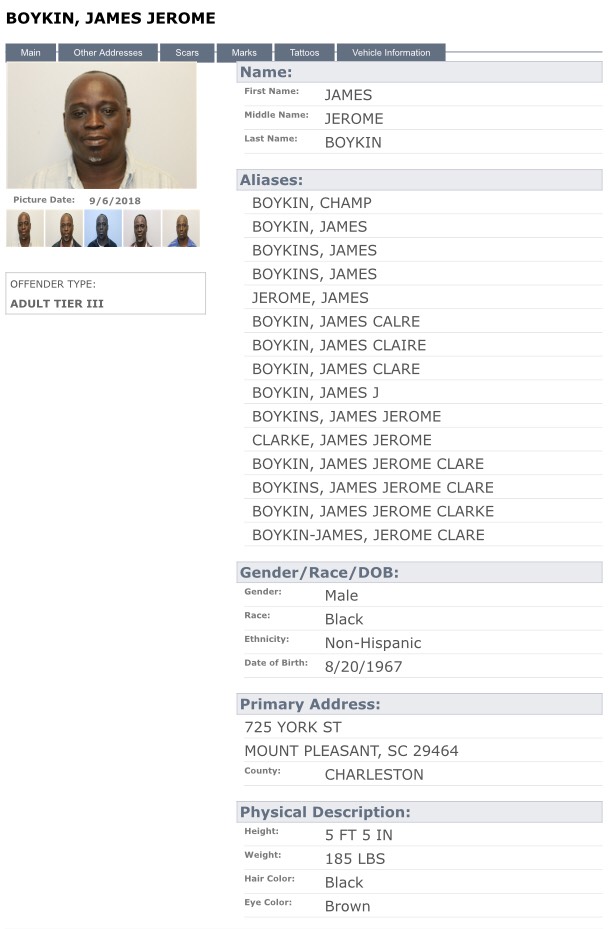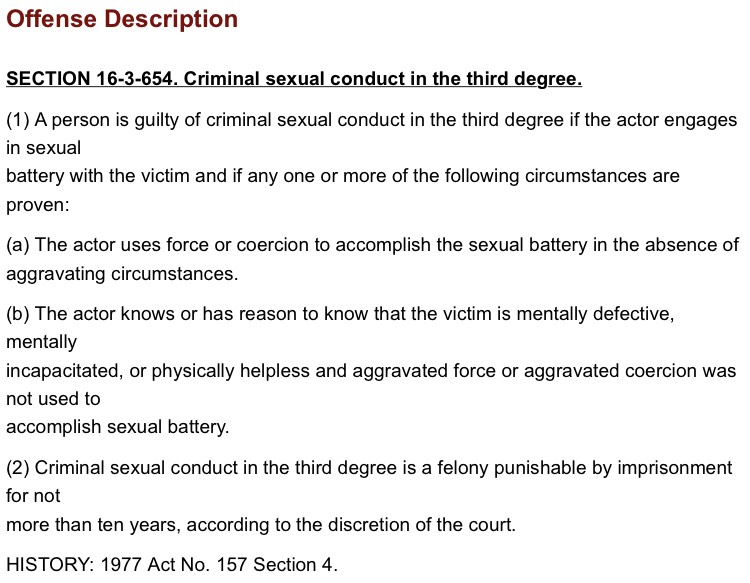 In addition to his callous record, Mr. Boykin accounts for a string of offenses beginning in 2008 in his first arrest initiated by Bench Warrant for a charge of Failure to Pay Child Support. As time progressed, his record began to worsen – in 2009, he was jailed on Grand Larceny, Breach of Trust and Possession of Cocaine in the Proximity of a School crimes. Later, in 2012, Boykin was jailed for allegedly Possessing a Stolen Vehicle. In April 2015, he was arrested on his first recorded violent offense — Criminal Domestic Violence (CDV) — he failed to appear in court for this charge, and was issued a Bench Warrant, which was fulfilled in July 2015.
Boykin has recorded a substantial number of Probation Violations (3) that is uncommon for an individual outside prison walls. His second violent offense came alongside his January 2016 arrest, involving a count of 3rd Degree Assault and Battery ($2,105.00).
With a multitude of drug, sex and violent crimes within his record, it is safe to conclude that the judge assigned oversight of Mr. Boykin in Bond Court displaced the pretrial services report (PSR), utilized by the unelected collective of the Criminal Justice Coordinating Council (CJCC). Regular reporting by our staff repeatedly expose disproportionate numbers of high-risk individuals being released on PR — in contrast to the low-risk, misdemeanor offenders the group speaks upon.