In North Charleston on 10 March 2019, 32-year-old Ruby Barragan-Pelchat was arrested on one count of DUI 2nd.
Later that day, Magistrate John Kenney provided her $10,824.50 personal recognizance bond following a Bond Court appearance at 10:00 AM. Barragan-Pelchat was released just before 3:00 PM.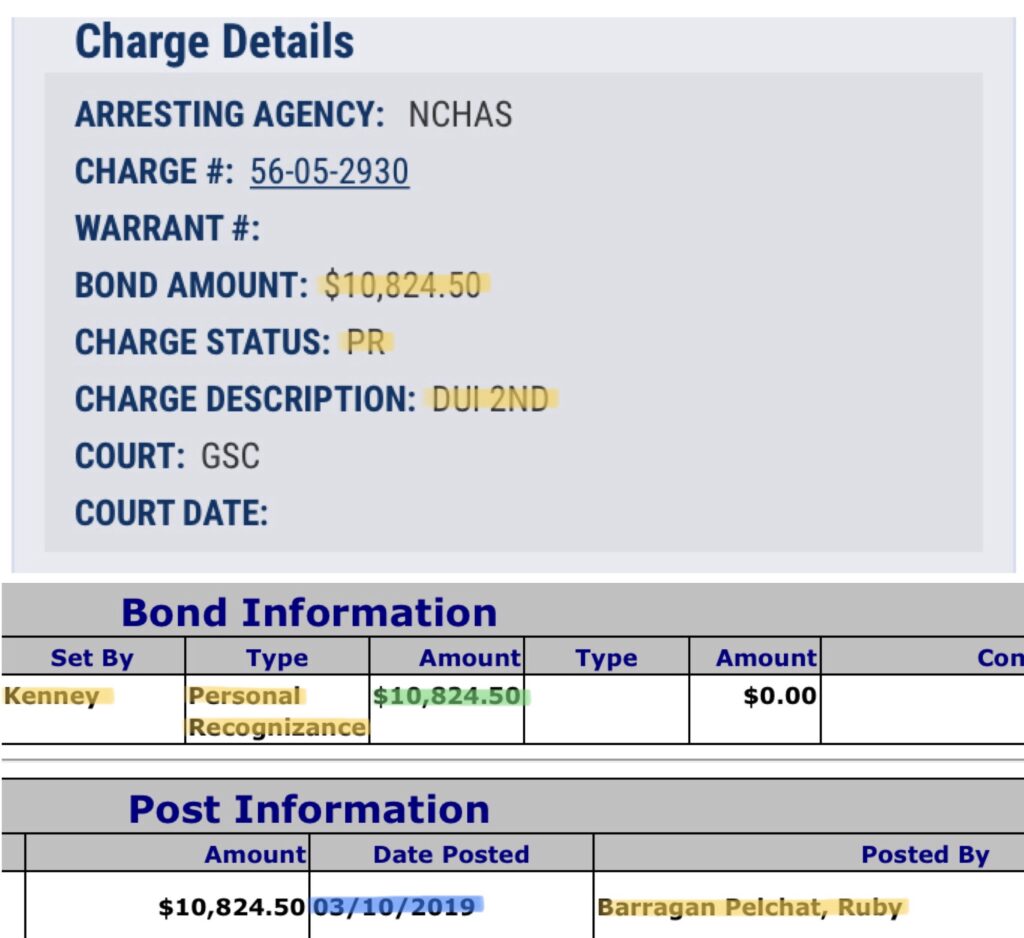 Statistics relating to DUI in South Carolina are generally higher than the national average.
The rate of deaths per 100,000 people between age 21-34 is more than double (14.2) the national average (6.7), according to research gathered by the Center for Disease Control (CDC).
Nearly four thousand people were killed in DUI-related fatalities between 2003-2012 in South Carolina.
With only a small sampling to show the growing problem of intoxicated driving across our state and nation, it is puzzling to witness Charleston's Magistrate Judges consistently avoid seeing the danger of DUI offenses to the welfare of human beings.
This is only one category by which Bail Reform potentially harms society. We must take a stand to reduce the rate of repeat DUI offenders like Ms. Barragan-Pelchat by encouraging people in power to more strictly reprimand those guilty of this crime.