---
Terone Lavince Lawson, age 38, was recently booked into the Sheriff Al Cannon Detention Center on six charges — including three drug offenses he was granted personal recognizance by Bond Court Judge Priscilla B. Baldwin of the Centralized Bond Hearing Court, located at 3831 Leeds Avenue. North Charleston Police brought Lawson to jail just before 9:00 P.M. on 11/12/2018, which resulted in the following — Possession of Less than One Gram Ice/Crack Cocaine 1st ($5,000.00) (PR), Drugs/Possession of Cocaine 1st ($5,000.00) (PR), Simple Possession of Marijuana (PR), Driving Under Suspension, Using License Plates Other Than Vehicle Issued, and Contempt of Family Court derived of child support complications and failed court appearances. Mr. Lawson remains in jail, and is being held on the latter three counts.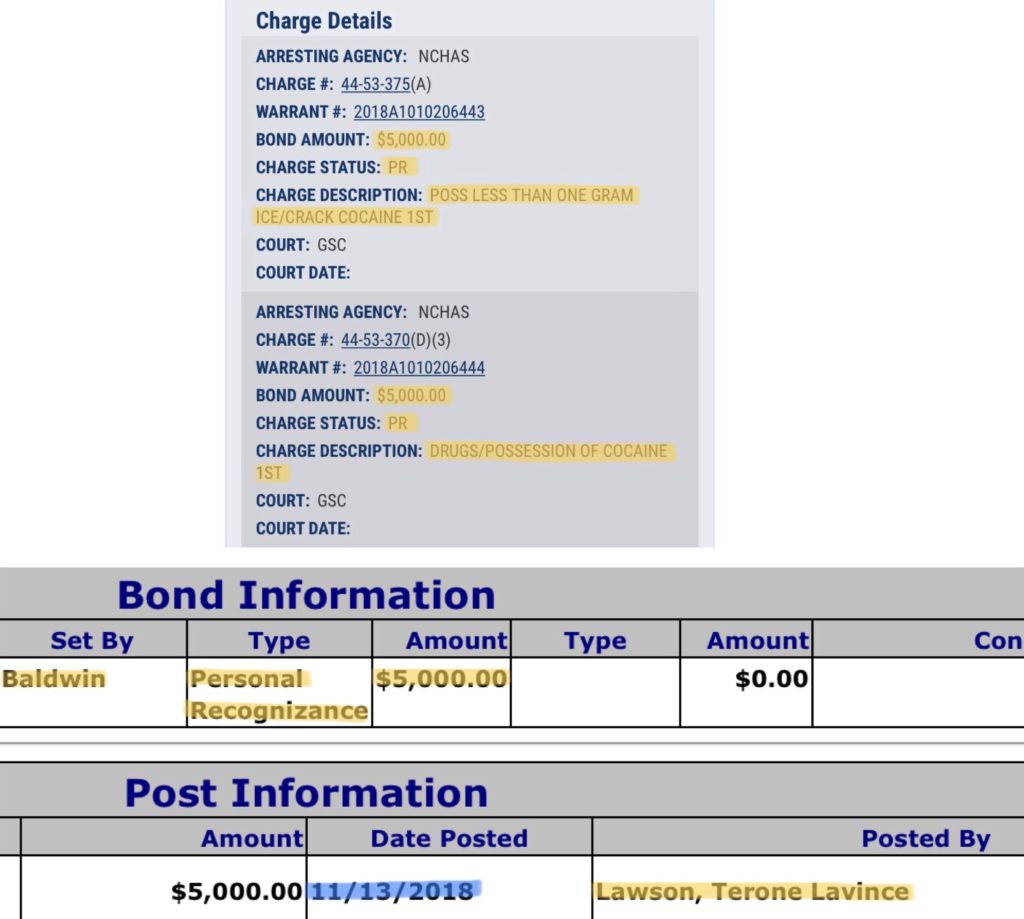 Previous to his most recent arrest, Lawson was jailed seven months earlier on 03/12/2018 on two fresh charges — DUS and Assault and Battery 3rd Degree ($1,087.00) — for which he received PR bonds.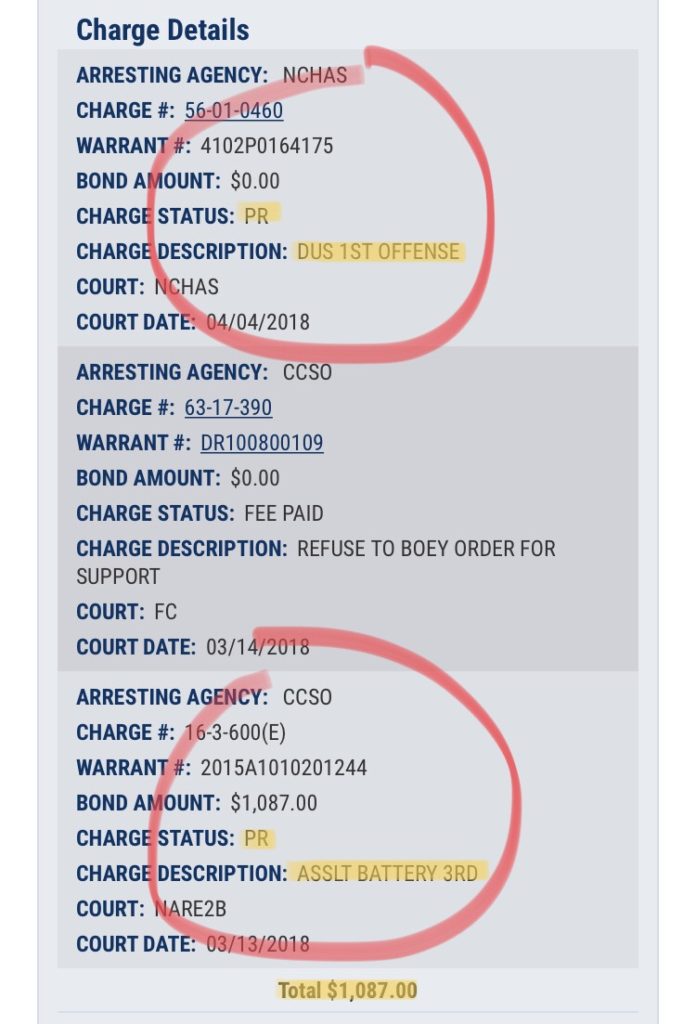 Lawson, in all thirteen arrests, has attained a charge of significance — a count of Burglary 2nd Degree ($10,000.00) in March of 2008. He also tallies six Bench Warrants for failing to appear at scheduled court dates relative to Contempt of Court, as mentioned above. Later in 2013, Lawson was arrested on one count of Possession of Marijuana with the Intent to Distribute (PWID), which posted $25,000.00 bond amount.
It is not recommended as solution by Charleston Jail Watch to hold Mr. Lawson incarcerated, but rather to direct him, and the afflicted, to the help they deserve. The pro-Bail Reform agenda claims to support such endeavors, and we ask — why haven't you acted? Even in partnership with the Charleston Center, (a noted drug-treatment facility) it appears the CJCC has different priorities — to push for mass release of inmates on their own recognizance, not for the benefit of the released, but of themselves.