North Area Magistrate Court 2 Magistrate Richardine Singleton-Brown made headway on a decision to grant a free release from jail to three-time offender Celeste Danielle Yelvington, who was recently booked at the Al Cannon Detention Center on a couplet of drug offenses and one count of Shoplifting on July 4.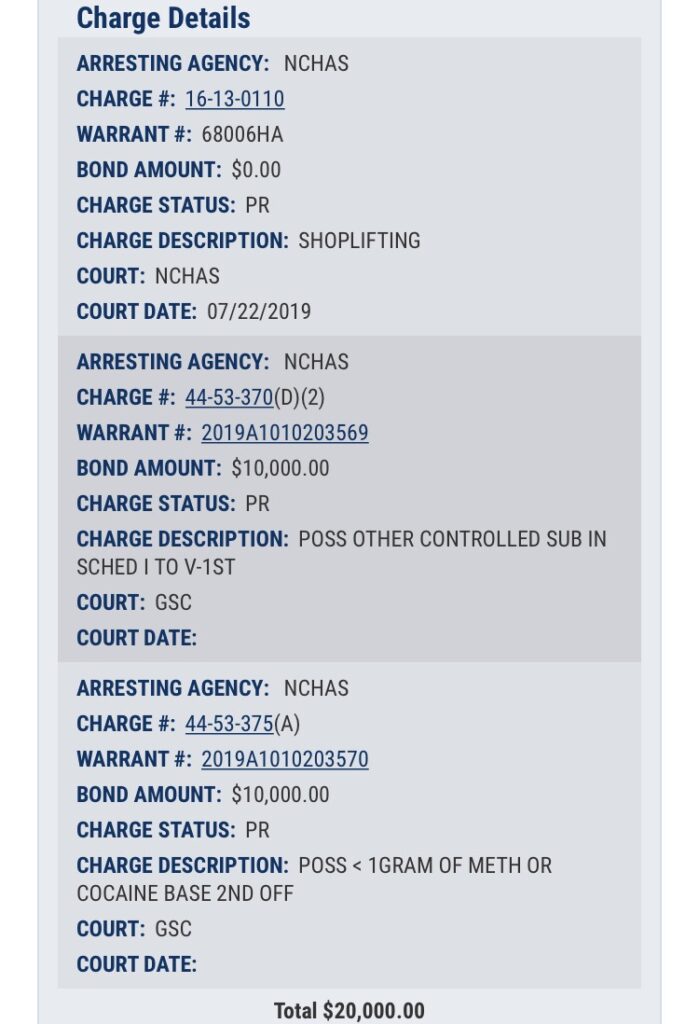 But this isn't the first arrest Ms. Yelvington has incurred in Charleston County alone — but the third within a period of four weeks — and the second time she has been on the receiving end of a personal recognizance bond.
It all began within the first week of June 2019 after she was jailed on two felony drug charges — Trafficking Heroin (between four and 14 grams), and Manufacturing and Distributing Methamphetamine. An unlisted magistrate judge released her on P.R. Bond for both offenses.
She was taken to jail again on a fresh count of three charges including Forgery, Possession of Methamphetamine or Cocaine Base, and MDP Drugs Schedule I (B) (C) Schedule II First Offense on June 7 — two days after her earlier arrest. Bond was posted at a total amount of $7,500.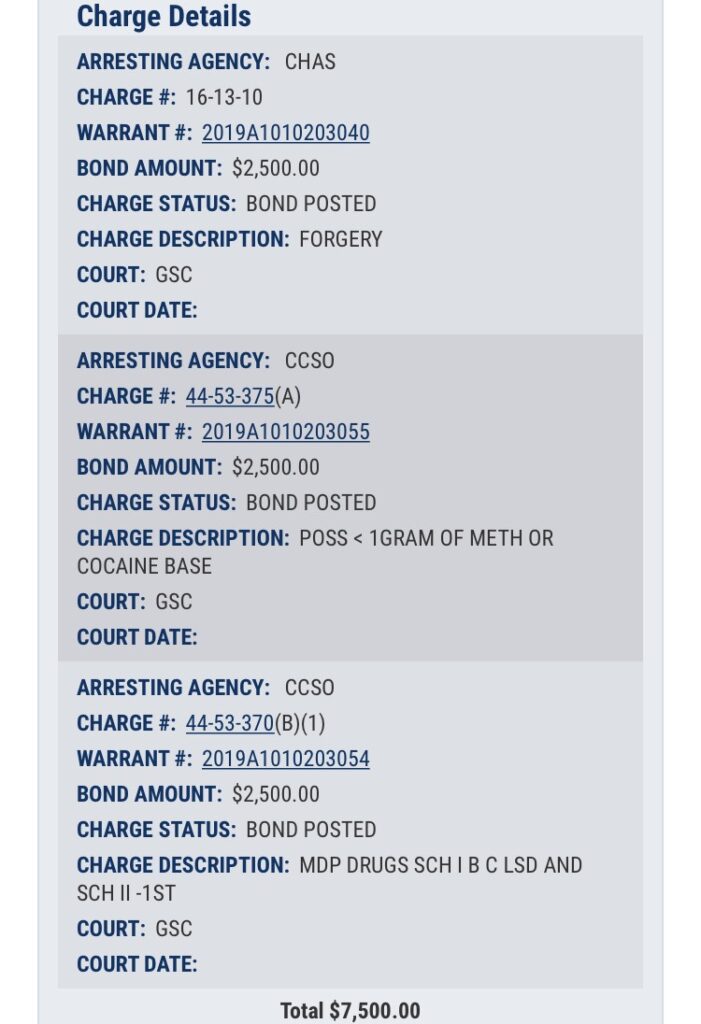 The case of Ms. Yelvington highlights the need for solidarity from the judiciary when the time is appropriate for a judge to exert authority in making a multi-pronged decision, which can naturally cause ripple effects within the community — and handled with an efficacy that should be routine.
Judge Singleton-Brown failed to value thorough judgement in the making of his decision to provide P.R. bond to Ms. Yelvington even after her third arrest in nearly five weeks following back-to-back arrests a month earlier.
Despite an onslaught of judicial critique within our content, the general wellness of all of those afflicted by drugs around the world and our community deserve a second chance. Treatment is a viable option and an excellent bond condition possible to be set by the overseeing judge. And even though it didn't happen with this case, it should continue to resonate in the minds of the empathetic at heart who seek to heal wounds and bring people together.