Jermaine Lewis Johnson, a 36-year-old resident of Charleston, was incarcerated just after 02:00 A.M. Wednesday, 30 January 2019 on a single felony count of Sale/Delivery of a Stolen Pistol that posted $10,000.00 initial bond amount before Judge Baldwin provided Johnson personal recognizance bond.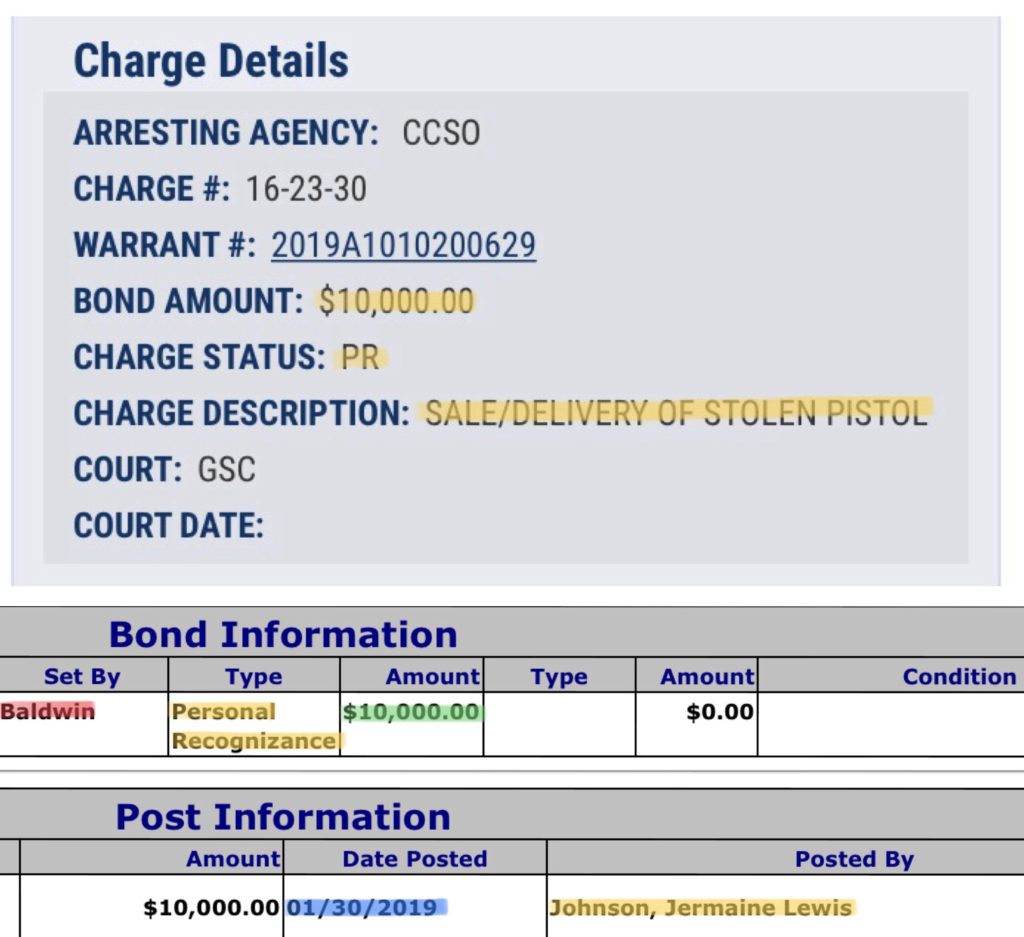 In accordance with our research, Johnson has no prior criminal background in Charleston County and the State of South Carolina. Johnson's charge does merit a scolding directed to a judge that has refused to obey normative standards of safety and fairness.
Judge Priscilla Baldwin has provided endless streams of inmates -- convicted and non-convicted -- personal recognizance bonds in rapid succession, and it continues as her judgement continues to be placed into question with the free release of Jermaine Johnson.
Sale/Delivery of a Stolen Pistol, according to SC Code 16-23-50, carries a fine of up to $2,000.00 and five years in prison upon conviction. While Johnson remains innocent until proven guilty (as recognized in our "About" section on Facebook), it is unwise to overlook the consequences of his purported actions, and its potential victims.
Because equitable justice is found not in judicial prowess, but with balance in all related fields. Johnson's next court appearance is 29 March 2019.