Just over eight hours after Dewayne Cleveland Darrington's arrest spawning two Child Cruelty charges, he was provided $20,000.00 personal recognizance bond and released from the walls of the Al Cannon Detention Center.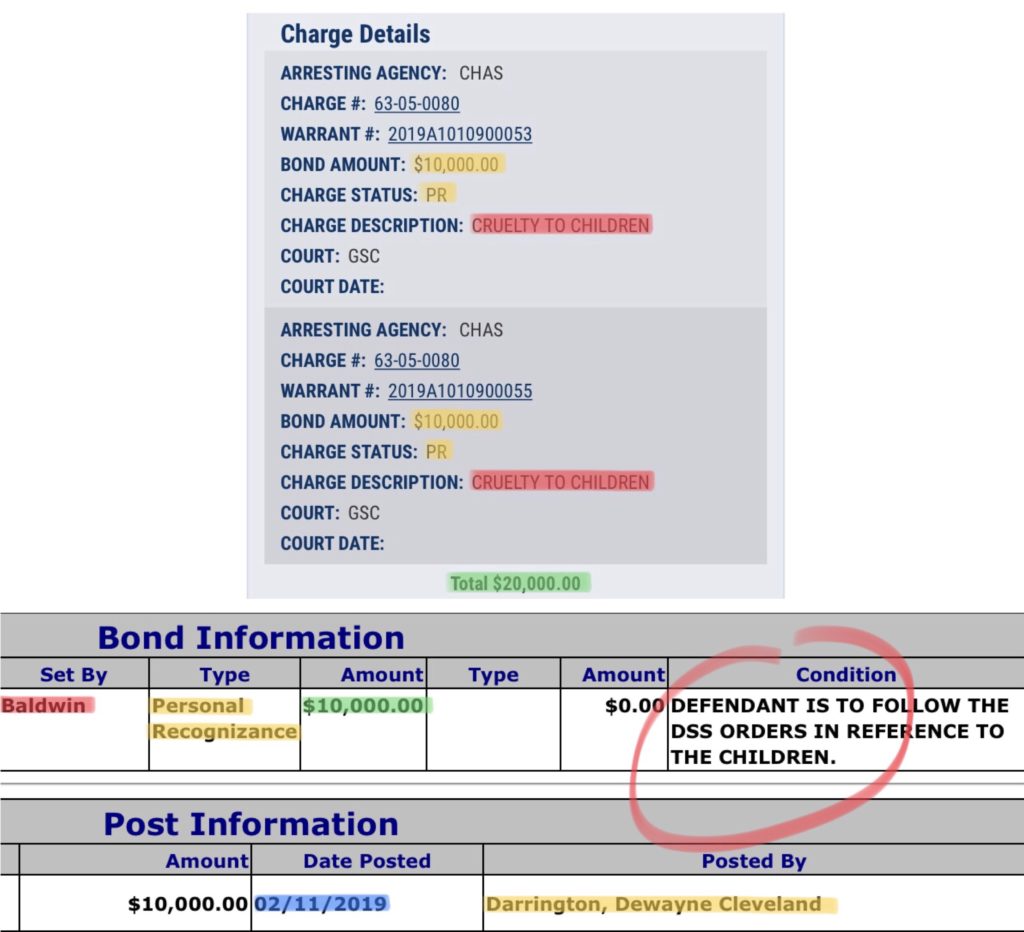 As routinely indicated by our reporting, the magistrate judge responsible for this is Priscilla B. Baldwin of the Centralized Bond Hearing Court, located at 3831 Leeds Avenue in North Charleston.
Judge Baldwin boasts a record that includes dealing PR bonds to a wide array of charges -- including Criminal Sexual Misconduct, Attempted Murder and other felony offenses -- with no consideration of potential consequences.
Mr. Darrington is a first-time offender in the County of Charleston, but this does not justify Baldwin's ruling from the Bench. Evidence -- not management of risk -- should be favored in protecting society from danger.
Child Cruelty is generally a misdemeanor offense according to South Carolina Code 63-5-80, but in Darrington's case, his two charges are classified as felonies. He is due in court April 12, 2019.