It wasn't long after Keith Edward Foster's arrest that he was released on personal recognizance bond from the Al Cannon Detention Center by Judge Priscilla B. Baldwin -- within 24-hours of incarceration, in fact. Mr. Foster was booked into jail on January 10th, 2019 for a total of three counts of Criminal Sexual Misconduct With A Minor between fourteen and sixteen years of age that garnered $30,000.00 initial bond amount.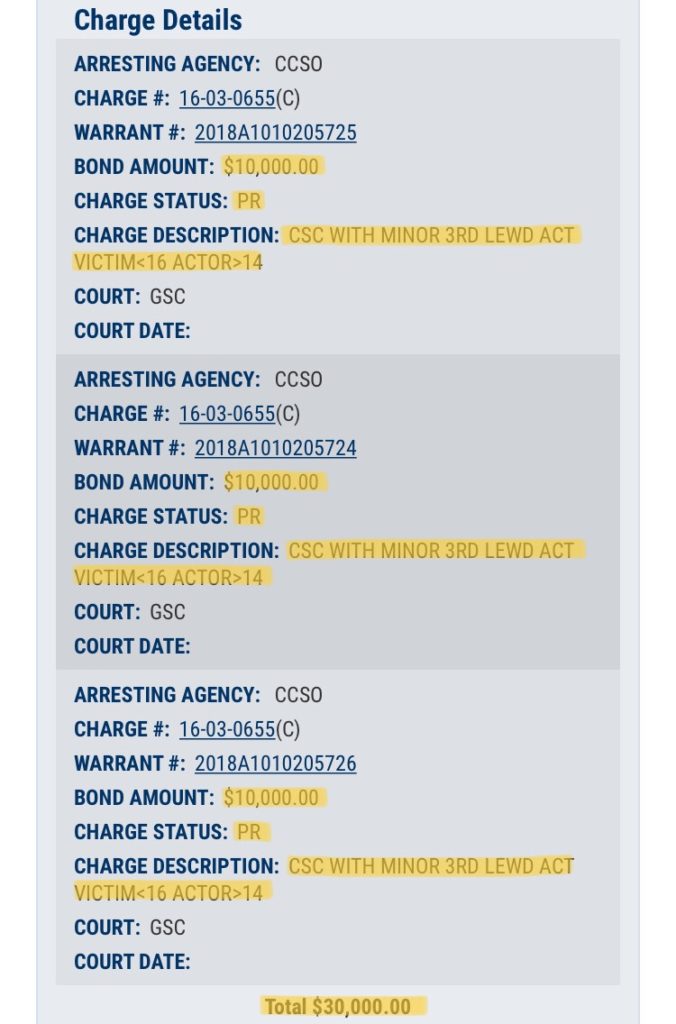 Foster has been accused not once of engaging in sexual activity with a minor, but three times. Allow that to sink in for a moment, while you ponder what could have possibly merited an unsupervised release in the reasoning of a sitting magistrate. Or, the Criminal Justice Coordinating Council's silence of the vast number of sex offenders that have directly benefited from their communal work. Whatever it may be, we should both agree that a serious problem remains in Charleston that requires our attention -- attention that fell by the wayside before our emergence as a local media entity.
An excuse by Bail Reform advocates resides in the usual trend of undermining a subject's potential guilt -- in any situation -- to shield their cause and to maintain cashing lavish lobbying checks. Keith Foster may not be a registered sex offender, or possess any crimes similar in nature, but he was found guilty by Bench Trial of a crime of Drawing a Fraudulent Check Under $1000 following a June 2005 arrest. Charleston Jail Watch attributes Foster's current case to a pattern of other men on the receiving end of like charges coupled with personal recognizance bonds by Judge Baldwin.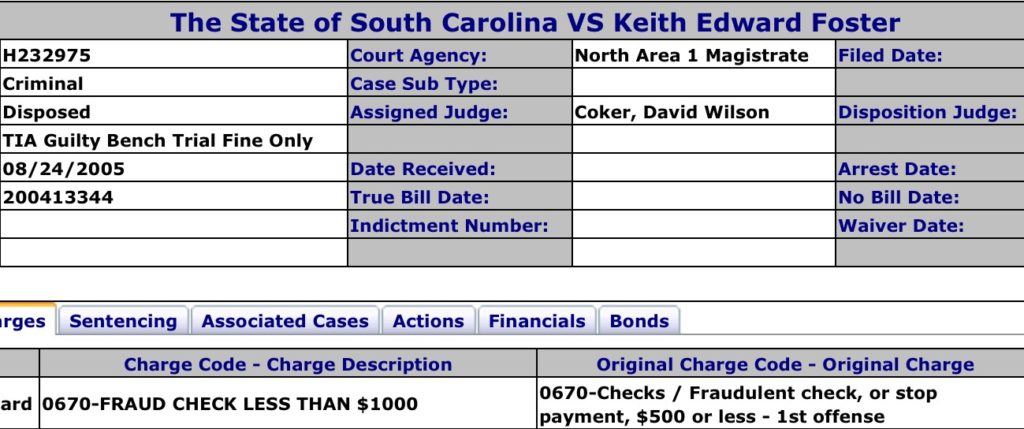 Charleston's judicial voting system in reviewing nominations (excluding probate court judges) is left to the SC State Legislature, rather than an electorate generally responsible for vetting and electing judges independent of internal bias, and free from the 'good ole' boy' judicial system. But, we face tough sledding in combating a system that has rotted away at the heart of our city's values. Another day will pass, and nothing will change of this system. But with every article published and every new follower, we can change the trajectory of this mess -- for the safety and survival of our community.