Malik Jones, a 23-year-old New Haven Connecticut native and current John's Island resident was incarcerated on January 17th, 2019 for three counts (two felony) -- Possession of Less Than One Gram Ice/Crack Cocaine 1st ($5,000.00), Simple Possession of Marijuana 1st and Furnish Contraband County/Municipal Prison ($5,000.00). Jones' bond amount totaled $10,615.00 and he was subsequently released on personal recognizance bond for the charges by Bond Court Judge Priscilla Baldwin.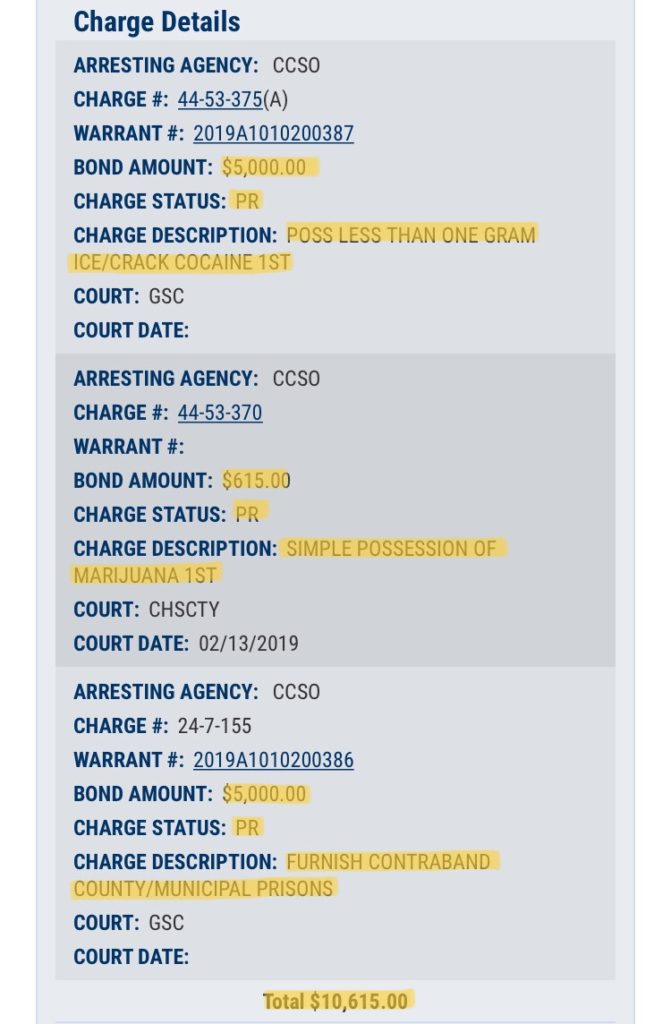 Unlike the usual bundle of inmates Charleston Jail Watch reports on, Jones has no known criminal record within the city of Charleston. With his first-time offender status recognized, it is important to remember the consequences to the community that accompany granting free release to any subject: firstly, it may hamper efforts to curb crime and facilitate change. It is illogical to assume that criminal behavior, fresh or seasoned, will halt its progress at the sight of a "get-out-of-jail-free-card", unless said person is found to be innocent of a crime.
Lastly, the Charleston Criminal Justice Coordinating Council benefits, consciously or not, from the release of a substantial number of known sex offenders, violent offenders and other pools of offenders -- possessing convicted status does not matter, so long as a reduction of a jail's population is a recurring theme. Unfortunately for them, the population of the Al Cannon Detention Center has steadily rose in recent time -- as of 6:00 P.M. January 21st, the total inmate count stands at 1,412.