In the early morning hours of Thursday, 17 January 2019, 55-year-old Debra Ann Gerald was booked into the Al Cannon Detention Center on a felony count of Forgery ($2,000.00). She was released only seven hours later on personal recognizance bond by Judge Priscilla Baldwin, contributing to an all-too-common occurrence of this judge and her lack of concern for the effects of her decisions.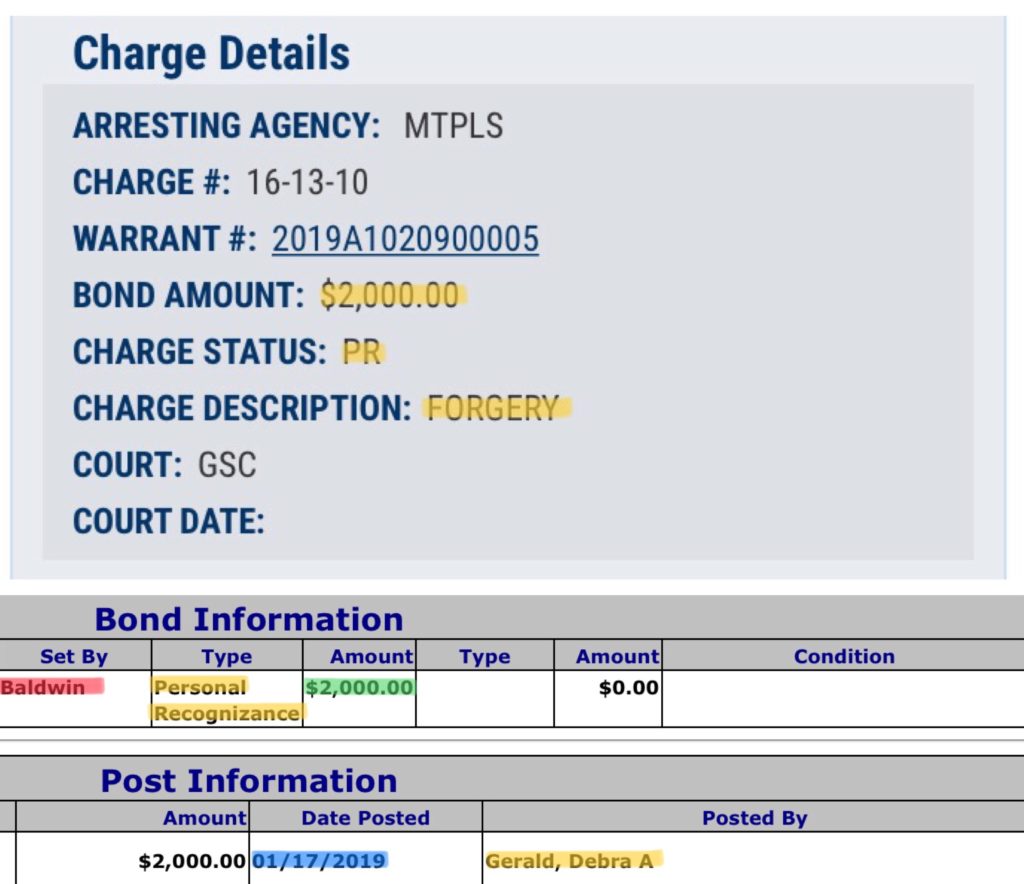 Ms. Gerald has a fairly lengthy record with law enforcement, as the Olympia Avenue resident has now been arrested on four occasions -- namely in North Charleston. In early February 2006, Gerald was arrested on one count of Possession of Cocaine Base (Crack), a charge that was later dismissed. Less than three years later, she was incarcerated in September 2008 on a charge of Soliciting Prostitution -- thirteen days were served in jail before her date in court. Ms. Gerald plead guilty to the charge.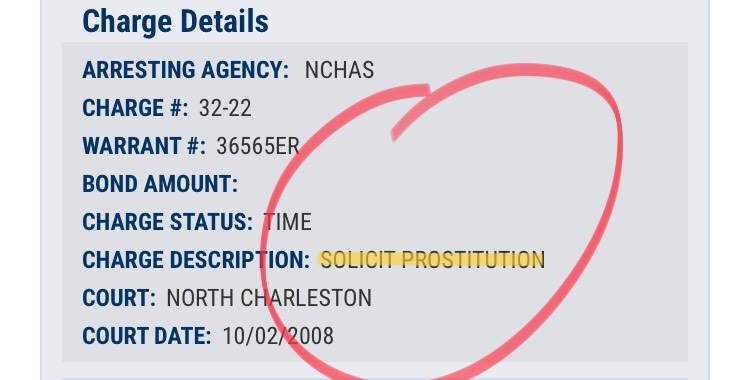 Optimally, missed court dates would present a red flag to a judge tasked with determining flight risk. Judge Baldwin conveniently failed to notice an issuance of Bench Warrant following a May 2007 citation for one count of Purchase Imitation Substance (which, according to the South Carolina Code of Laws Section 44-53-110: (22) "Imitation controlled substance" means a noncontrolled substance which is represented to be a controlled substance and is packaged in a manner normally used for the distribution or delivery of an illegal controlled substance).
In April 2012, Gerald was jailed on a misdemeanor count of Petty Larceny, another charge she ultimately plead guilty to. With Ms. Gerald accounting for her now second arrest relating to theft -- and fourth arrest in total -- it is unreasonable for Baldwin to justify granting personal recognizance bond to a criminal with little regard for the welfare of her environment.
An increase in our information outflow is key to slowing the attainment of power by the Criminal Justice Coordinating Council (CJCC). If you have any additional information regarding records and crimes of said individual, whether through General Sessions Court (GSC) or Municipal Court, don't hesitate to submit a tip to our Facebook or Twitter accounts. All North Charleston Municipal court records can be found here.