Upon Daryn Scott Arnold's Bond Court appearance, it was almost guaranteed for him to be released from jail on personal recognizance bond for a felony theft charge attained a day earlier.
On the evening of March 29, 2019, Mr. Arnold was booked into the Al Cannon Detention Center on a charge of Grand Larceny Value $5,000 Or More.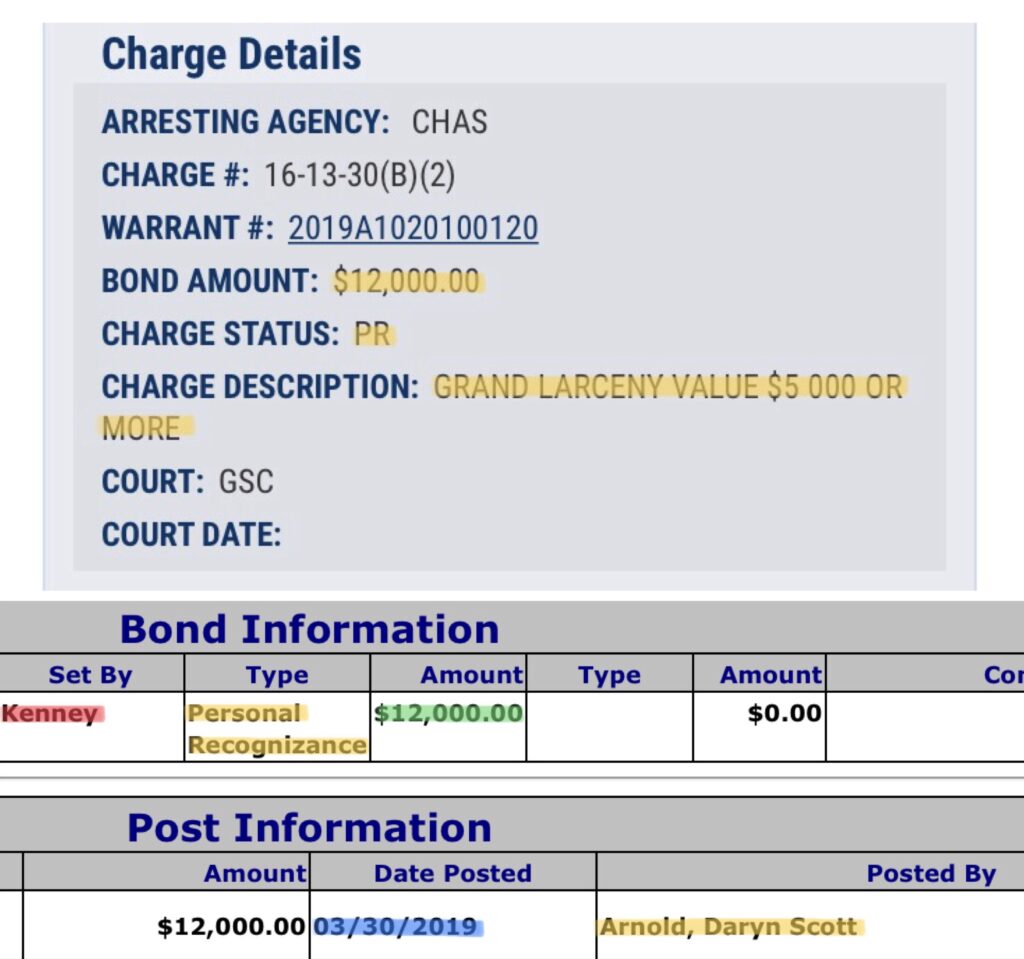 Magistrate John C. Kenney oversaw Mr. Arnold's case, and granted him PR bond despite his arrest in Berkeley County seven days earlier for DUI 2nd Offense, which garnered a $10,000 surety bond.
To make matters worse, he was arrested in September 2018 on two drug charges — Poss. of 15 Units MDMA/Ecstasy and Manuf. Poss. Other Substances Sch. I, II and III — to which Judge Baldwin gave a slap-on-the-wrist.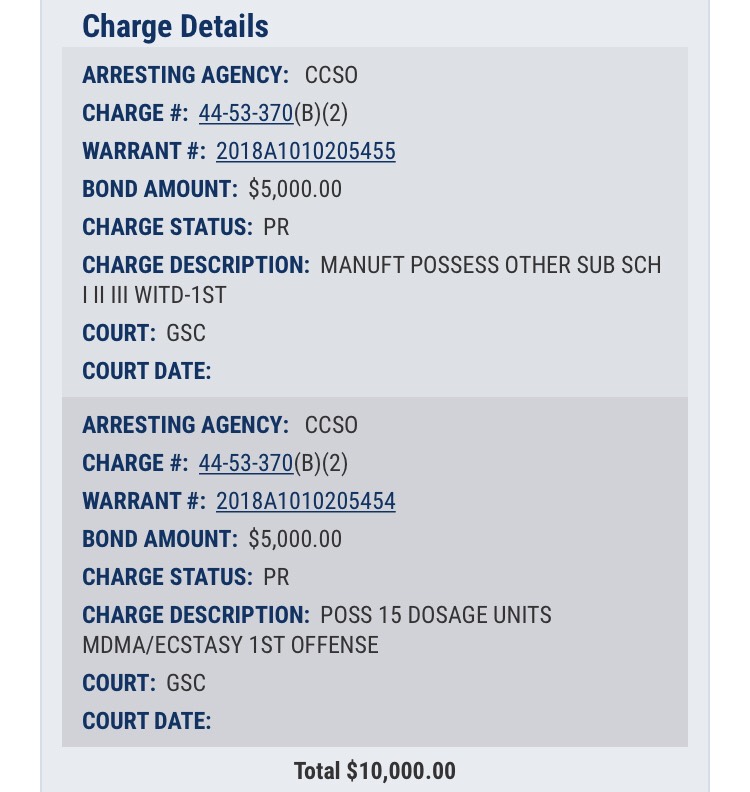 Daryn Arnold's record is primarily constituted by drug and theft offenses — from Drawing a Fraudulent Check to Possession of Cocaine in the Proximity of a School — and does not fit the profile of a first-time offender nor a low-level criminal.
And, Mr. Arnold was arrested in May 2011 for a charge originally listed as Assault W/ Intent of Criminal Sexual Misconduct 1st Degree, to which he pleaded guilty in a lesser extent six months later.
This is an individual that poses substantive risk in re-offending and potentially missing court, and is an unquestionable threat to innocent victims with no prior connection to him. Why would Judge Kenney let Mr. Arnold walk? Voice your opinion by sounding off in the comments section.