At around 2:00 AM on March 5, Stephen Tehran Mack, a 27-year-old local resident, was arrested on a felony count of Unlawful Carrying of a Weapon.
Following a visit to the Centralized Bond Hearing Court within the vicinity of Charleston County's jail, Mr. Mack was granted $10,000 personal recognizance bond by Judge Priscilla B. Baldwin. He was released just before 4:00 PM that afternoon.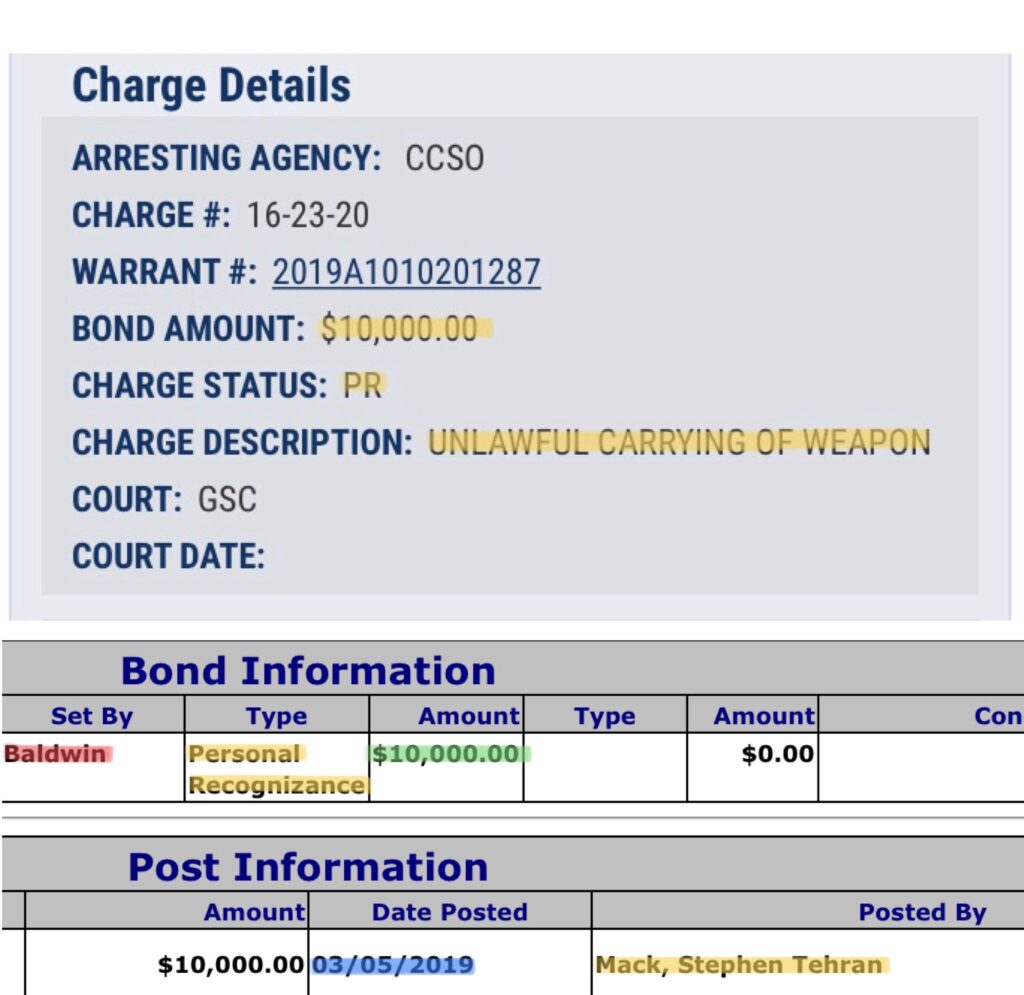 The events of Mr. Mack's arrest and vindication were preceded by a North Charleston woman's reception of personal recognizance bond by Ms. Baldwin on March 4, following a Pointing and Presenting Firearms arrest. See the story here.
Mack is scheduled to appear in court on May 3, with a second appearance tentatively scheduled on June 21.