James E. Youmans, age forty-nine of Summerville, South Carolina, is the recipient of four personal recognizance bonds out of his last five arrests, most recently in North Charleston on April 6 for a single count of Domestic Violence 3rd Degree.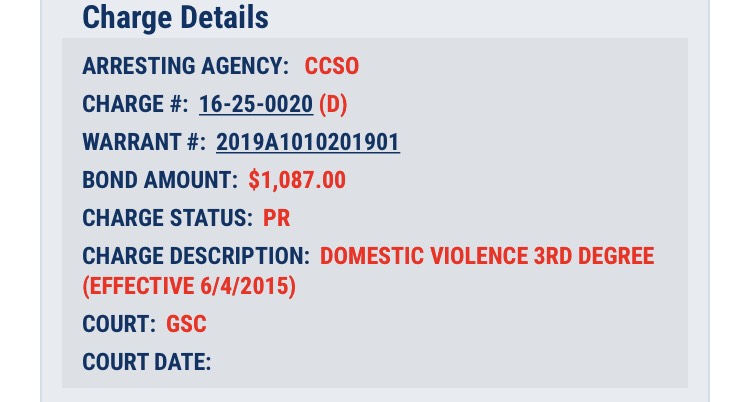 Mr. Youmans' first personal recognizance bond began following a June 2018 arrest on a charge of Possession of Less than One Gram of Cocaine Base. Nearly twenty-four hours later, he was released from the Al Cannon Detention Center following Judge Baldwin's decision to let him walk.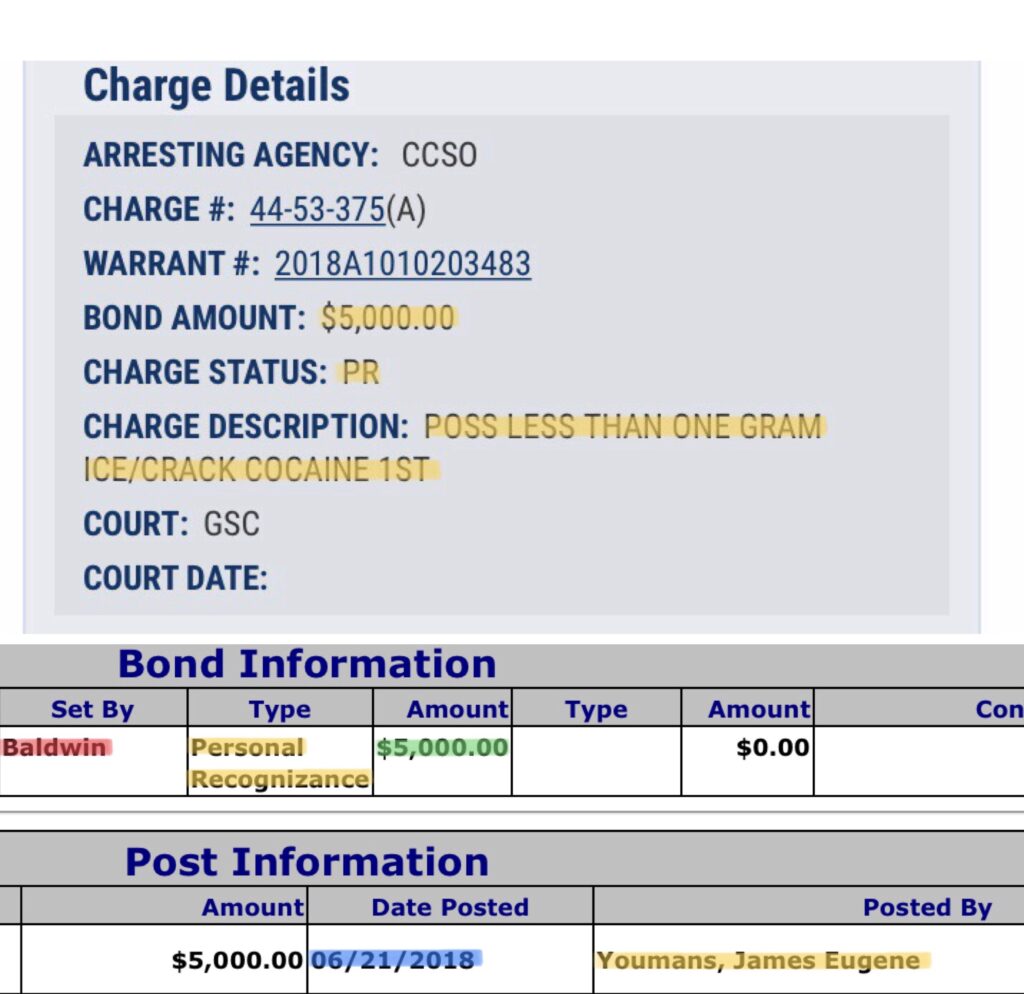 Just over nine months later, Mr. Youmans was jailed on March 22, 2019, on a single count of Malicious Injury to Personal Property — a charge he received in 2016 — and in Bond Court that morning, Judge Baldwin granted him personal recognizance a second time.
Only five days after his March 22 arrest, Mr. Youmans was arrested on an arrest warrant for a charge of Alter/Tamper Bypass Meters for Profit. Magistrate Alvin E. Bligen allowed him to walk free.
Then, less than two weeks later, James was apprehended in North Charleston on a count of Domestic Violence 3rd Degree that gained a $1,087 bond amount. An unlisted judge of the North Area Magistrate 3 court provided Mr. Youmans his fourth free pass out of five arrests.
A Troubling Trail of Crime
James Youmans has been been incarcerated thirty-four times beginning in the late 1980s. Most crime has been centered in the Charleston area, while four arrests unfolded in Berkeley County.
Of Mr. Youmans' thirty-four arrests, he has either plead guilty or was found to be guilty of seventeen offenses, ranging from Petit Larceny to Assault and Battery with the Intent to Kill (2009), according to S.C. Judicial court records.
Mr. Youmans is proven to exhibit violent behavior, and is largely absent from court appearances and not compliant with restraining orders and other requirements deemed appropriate by conclusion of a proceeding.
Why then do our magistrates extend an impetus of poor judgment and an inherent disregard for one's criminal record, while abating logical options beneficial to the lawfully conscious of our society?
It is now time for us as a collective to demand more democratic options in combating the overbearing power wielded by Charleston's court system, such as enabling South Carolina voters to determine who is privileged to preside from the bench, to enhancing accountability for judicial decisions damaging to integrity and our common good.
No man or woman with such an extensive criminal record should be subject to an automated immunity, or any sign of encouragement to continue leading a life rooted in endangering behavior. The course of this endeavor will end if all wage forward for the progression of virtue and liberty.