Rashard O'Quinn Cromwell was arrested for the eleventh time in Charleston County just after noon on March 23, 2019, on two drug counts — Possession of MDMA/Ecstasy and Simple Possession of Marijuana.
The following morning, Mr. Cromwell was provided personal recognizance bond for both counts by Magistrate John C. Kenney of the Centralized Bond Hearing Court on Leeds Avenue.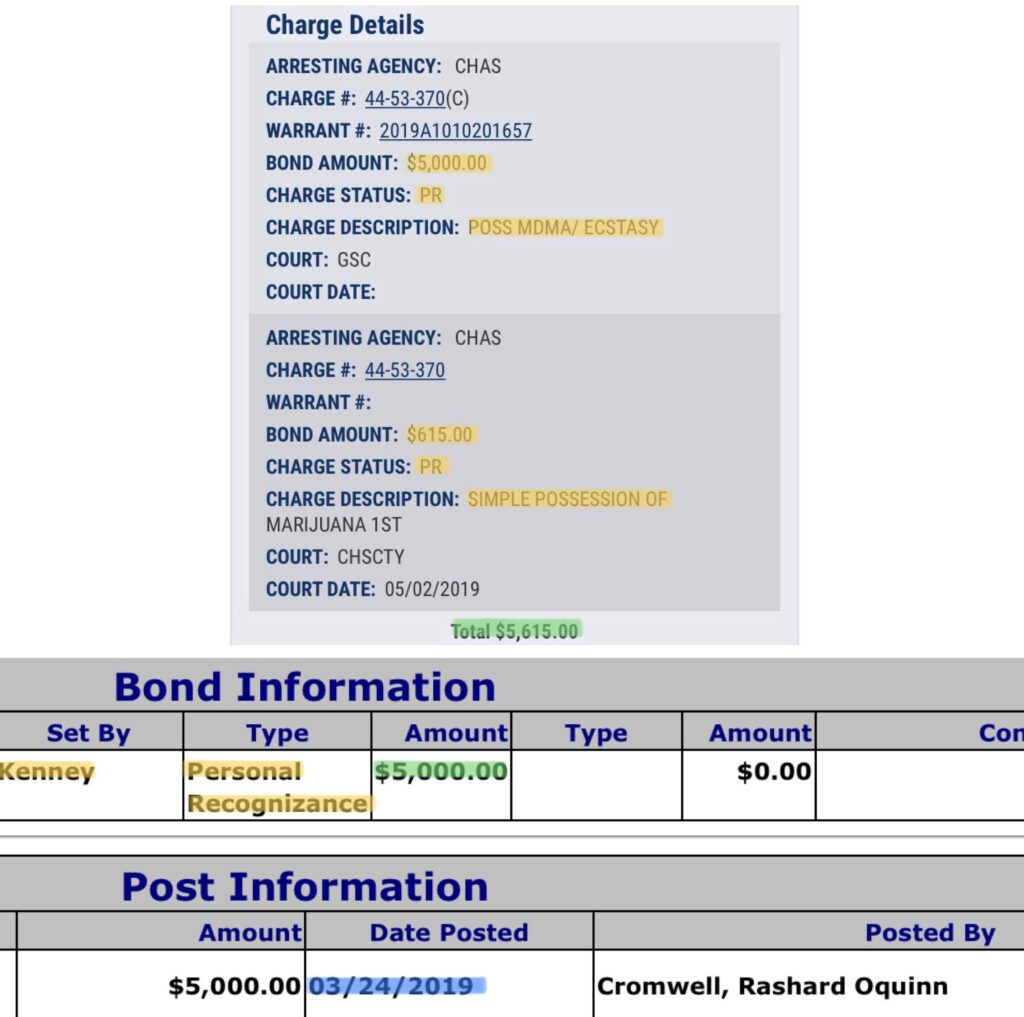 Rashard Cromwell, age 32, has visited the Al Cannon Detention Center almost a dozen times since 2008 when he was first arrested on two charges of Assault with the Intent to Kill, and one count of Failure to Stop for a Blue Light.
Covering Mr. Cromwell's next 10 arrests, he accumulated eight drug charges, while pleading guilty to four of a felony nature.
Two years before his most recent arrest, Mr. Cromwell was jailed in December 2017 on counts including Distribution of a Controlled Substance in the Proximity of a School, to which he pleaded guilty to in a lesser degree in August the next year.
Charleston has a major problem with local judges exercising power they weren't elected to shoulder.
Read our piece titled "Magistrate John Kenney Grants PR Bond To Man Arrested On Third DUI Offense" to learn more about Mr. Kenney, and the void of voter influence on judicial appointments in South Carolina.