With a second arrest in five months, Christopher Seth Hughes, 31, was on course to receiving another personal recognizance bond.
On May 2, 2019, Hughes was jailed on a couplet of charges including Throwing Bodily Fluids on Employee by Prisoner and Public Drunkenness, posting a bond amount of $10,174.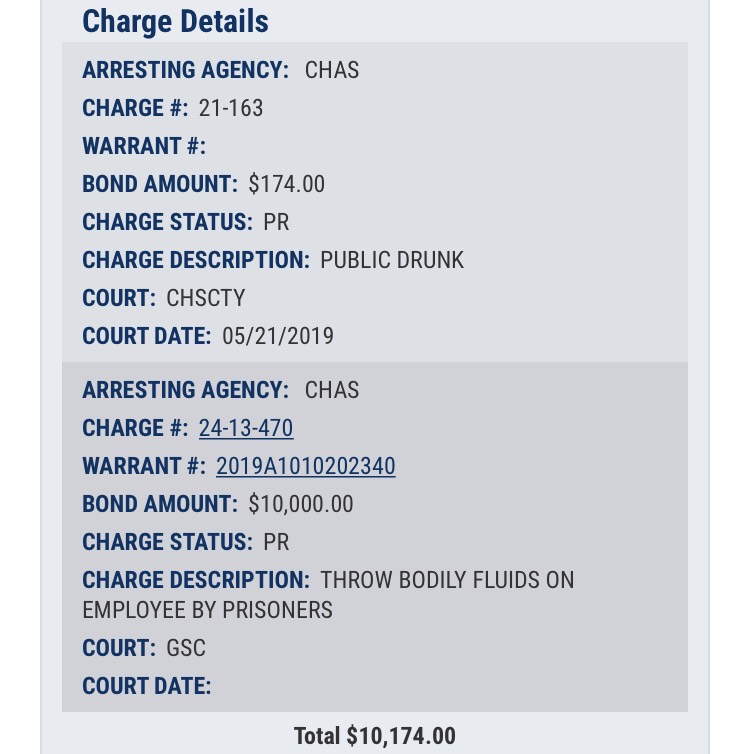 But, Summary Court Judge Richardine Singleton-Brown decided not to weigh the nature of the offenses and Hughes's extensive record — but allowed him to walk free.

This is not the first time Hughes has been given a free pass. On Christmas day 2018, he was incarcerated on a count of Assault and Battery Third Degree and released on personal recognizance less than 10 hours later.
He has additionally been arrested on charges of Possession of Prescription Pills, Malicious Injury to Property, Driving Under the Influence, and a count of Probation Violation dating April 2015.
In 2009, Hughes was jailed on six charges: Two charges of Simple Assault, two charges of Assault on a Police Officer, Possessing a Stolen Vehicle and Malicious Injury to Real Property. Of the four violent offenses, he pleaded guilty — under a different charge listing — to Assault and Battery High and Aggravated Nature.
With all of this information at our disposal, we can formulate the opinion that Hughes should not have been released on P.R. bond in any capacity — let alone twice. Cohesive rehabilitation is a more suitable option, but our magistrate judges seem incapable of making well-informed and sustainable decisions.