Just after 3:00 AM on 5 March 2019, 22-year-old Nicholas Peter Burlos was booked into the Al Cannon Detention Center by Mount Pleasant Police on a felony count of Possession of Schedule I (B) (C) LSD/Schedule II.
Burlos was released on $5,000 personal recognizance bond the same afternoon by Judge Baldwin — a familiar culprit in setting low-dollar bail amounts in indiscriminate fashion.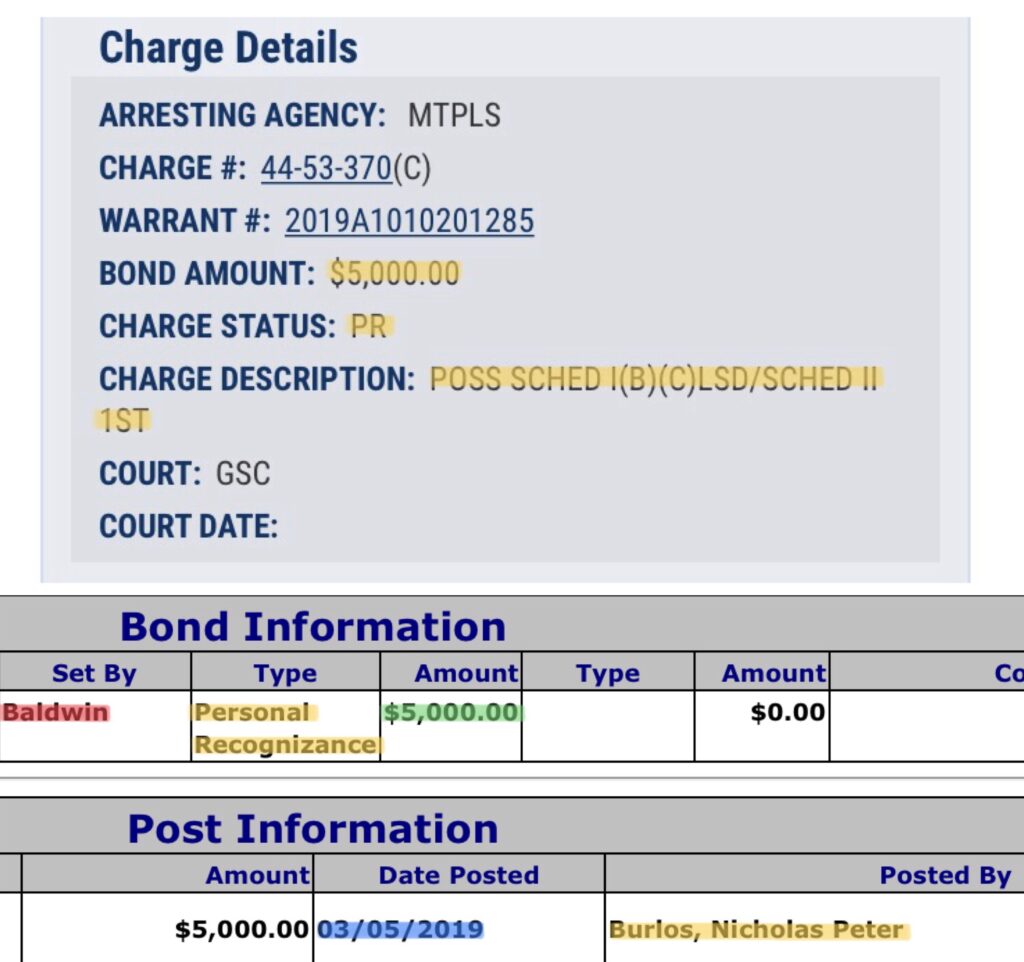 This is not the first time Burlos has been involved with drug-related offenses. According to court documents filed 1 April 2016, he was ticketed for Possession of 28 Grams or Less Marijuana or 10 Grams of Hash or Less, and Possession of Drug Paraphernalia. Burlos plead guilty to the first offense, while the latter misdemeanor charge was found guilty by method of Bench Trial.
Nicholas Burlos may not be a hardened criminal with roots in violent crime, but he is only 22 with an entire life to look forward to. It is counter-intuitive for Judge Baldwin to avoid setting a reasonable bond amount, without consideration of his youth and criminal record.
Time will decide the effects Bail Reform will have on the city of Charleston and our state.