Twenty-three year old Jackson Joseph Armstrong of Mount Pleasant was arrested April 22 on three Breaking Into Auto/Tanks Where Fuel is Stored charges that totaled an original $7,500 bond amount.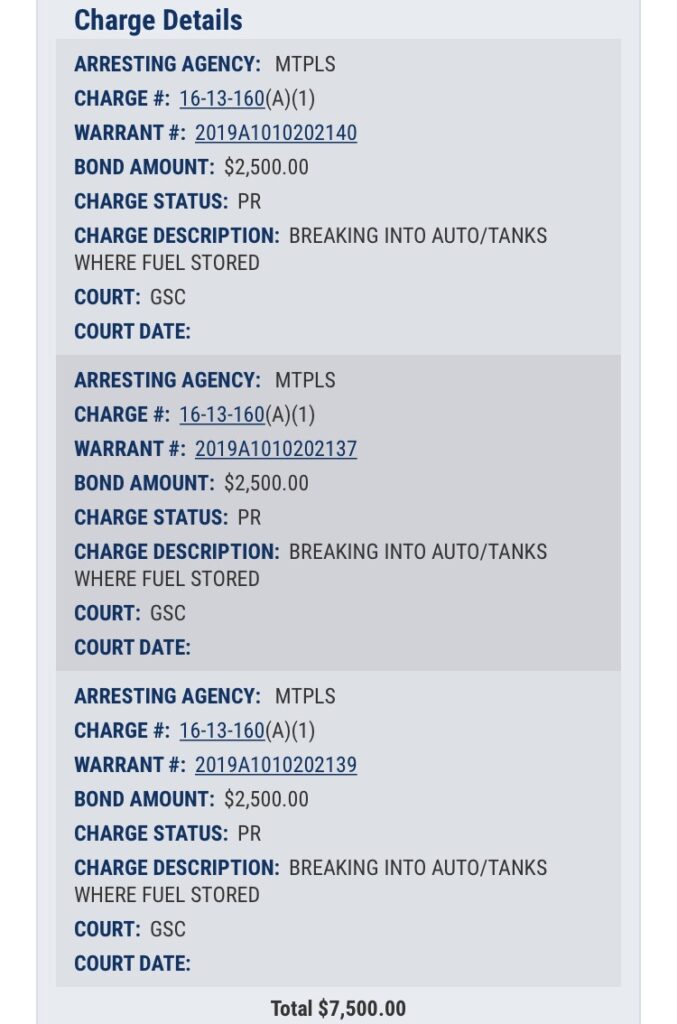 At a Bond Court hearing at 10 A.M. that morning, now-retired Magistrate Priscilla Baldwin provided him personal recognizance bond — while disregarding his record of six prior arrests.

Of Mr. Armstrong's past offenses, his most prominent stems from a June 2015 arrest involving two counts of Second Degree Assault and Battery. He plead guilty to both charges to a lesser degree — Third Degree Assault and Battery.
Mr. Armstrong was additionally released on P.R. bond in August 2018 — eight months before his most recent arrest — on a count of Disorderly Conduct.
His first arrest was in early December 2014 in Mount Pleasant for a count of Public Drunkenness. Since then, he has received two charges of Public Drunkenness/Intoxication, and two counts of Disorderly Conduct.
Jackson Armstrong has been systematically shown the exit doors over his past two arrests. But what damage can this inflict? It's simple: His perspective on criminal activity, in that he continues its pursuits without expectation of accountability.
This is cause for concern. A collaboration of not only community leaders that represent one philosophy, but a gathering of great minds across the spectrum of ideas is the only way to properly reform the criminal justice system — in a way that benefits all parties involved.