An explosive development from Berkeley County, South Carolina, involves Jeffrey Alan Scofield, a 32-year-old former Athletics Department employee of Bishop England High School, and his reception of personal recognizance bond — one day after his arrest.
Following a May 3 appearance at the Berkeley County Bond Hearing Court in Moncks Corner, presiding Magistrate Otis C. Prioleau granted Mr. Scofield P.R. bond on two counts of voyeurism. Both charges were valued at $50,000 each.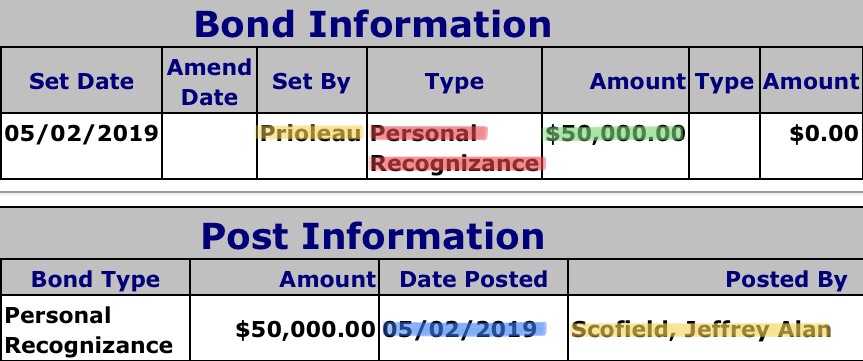 This is Mr. Scofield's first-ever clash with law enforcement. But before his arrest, he met with Charleston Police detectives and claimed to "like younger guys" according to Live5News. This was following a critical admission to recording two minors in the boy's locker room by peering out of his office window.
A victim's advocate representative was present at bond court Friday afternoon, and formally requested he be denied bond — but Magistrate Prioleau had other plans — while also requesting he be denied contact with children. The latter request was fulfilled as a bond condition.
Mr. Scofield has since been terminated from his position at Bishop England High School by Charleston Diocese officials. The Diocese has administrative authority as a Roman Catholic district covering South Carolina's Catholic schools, parishes and other offices of duty.
His next court appearance is scheduled September 27.